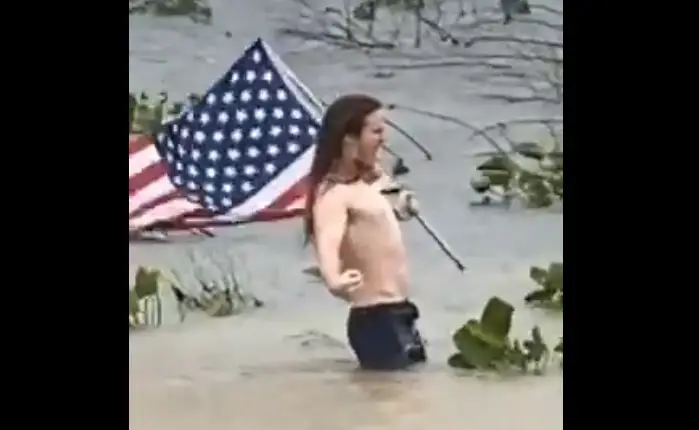 In 2016, Lane Pittman went viral after confronting the Hurricane Matthew while blasting SLAYER's "Raining Blood." In 2018, he did the same thing in South Carolina while being battered by Hurricane Florence.
And now he ventured to Louisiana to confront Hurricane Laura, star-spangled flag in tow once more. This time MAYLENE AND THE SONS OF DISASTER soundtracked the moment, but it doesn't take away of the same epicness. Maybe a little, though.
On Twitter, Pittman wrote along with the video: "Louisiana, FLORIDA MAN IS HERE FOR YOU!!!!!!!!! LAURA, YOU RAGGEDY SHE-DEVIL!!! GET SOME!!!!"
Pittman also established a GoFundMe page for Hurricane Laura relief. To donate, go here.