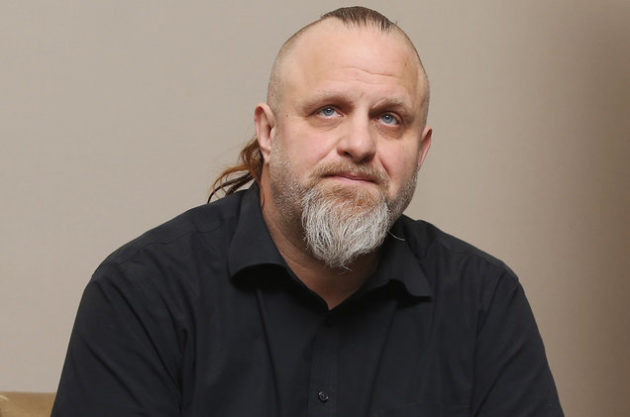 In a new interview with Rolling Stone, SLIPKNOT percussionist M. Shawn "Clown" Crahan says that he has spent some of his coronavirus downtime reflecting on his daughter Gabrielle Crahan's passing.
"I've had a lot of deaths in a short amount of time and my therapist and I agree that I've never really had any time to really grieve these people that mean so much to me," Crahan told Rolling Stone.
"I lost my daughter less than a year ago. It's coming up on a year anniversary. Sorry to bring it up, but it's real. And the only way that I can get through it is to speak about it now. I haven't been, but the anniversary of it is next month.
And quite honestly, I'm preparing myself," he continued. "I'm out here with survival gear. I think everybody would laugh at the Clown — be like, 'Look at this guy.' You know, I FaceTimed my manager one day and he was like, 'What the hell?'"
Gabrielle died on May 18, 2019 with Shawn announcing the death the following day. Gabrielle was one of four children Shawn had with his wife, Chantel, whom he married in June 1992.