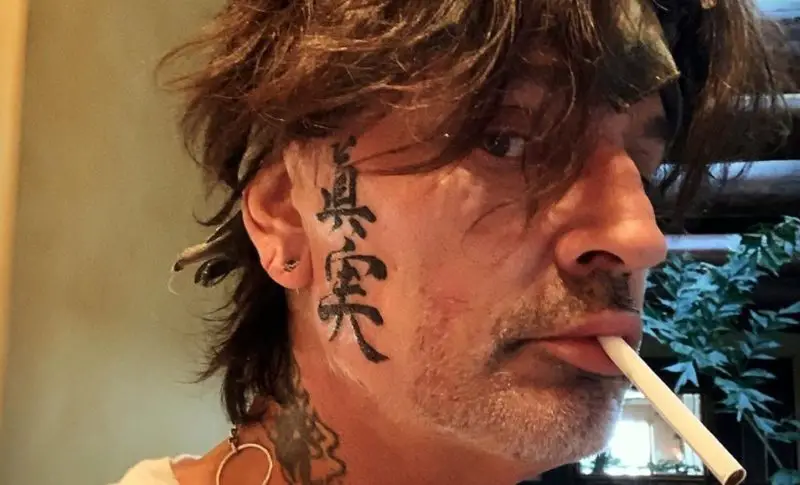 MÖTLEY CRÜE drummer Tommy Lee explained how he and his bandmates were smuggling drugs while travelling in U.S. and across the world.
He said during a recent appearance on Steve-O's Wild Ride podcast (as transcribed by Loudwire): "I never put it in or on my body. On the ground, if you're on your tour bus… in the back [there's a vent] almost like an emergency exit. As soon as we'd stop and pull into immigration, we'd pop the top, nice and slow, take everything, put it up on the roof of the bus and close the ventilation. Dog, immigration dudes come through the bus, 'Alright, all good. See you guys later.' As soon as the f*ckin' bus door shut, pop that up and pull it in."
"The airplane, same deal," he continued. "On an airplane you've got your headliner upholstery. We'd take f*ckin' c*caine, whatever it was, do as much as we could before we get there, whatever's left we'd stick… above my seat, for some reason, there was a little f*ckin' rip in the headliner, so we'd f*ckin' get the f*ckin' bag of blow and just really crank it down as little as we could and f*ckin' just get it up inside the headliner with a little piece of double-sided tape. You couldn't tell."
"I'm sitting there, dude… poo poo in my pants. Just like, 'Oh my god, oh my god.' Just freaked out that the [drug-sniffing] dog's gonna f*ckin' come stop and then jump on my lap and then f*ckin' [find the drugs]. We pulled that off several times and never got busted."
"The Stadium Tour," featuring MÖTLEY CRÜE, DEF LEPPARD, POISON and JOAN JETT & THE BLACKHEARTS should hopefully kick in several months. Dates and tickets can be found here.