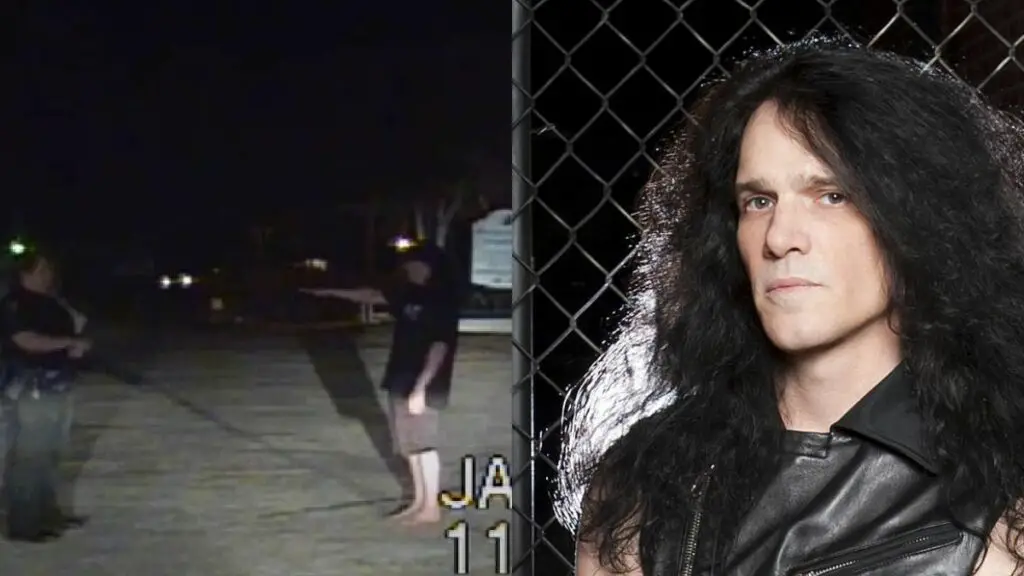 Video of DUI arrest of MORBID ANGEL guitarist Trey Azagthoth (real name: George Emmanuel) from 2020 has emerged on YouTube now.
According to The Smoking Gun, Trey told cops "I'm a professional drinker" after he was pulled over for speeding in Florida.
After being read his rights, Emmanuel "admitted to consuming 1-2 shots of whiskey prior to driving," according to an arrest affidavit obtained by The Smoking Gun. The guitarist also reportedly told cops: "I'm a professional drinker."
According to the Pinellas County Sheriff's Office, Emmanuel was arrested on a misdemeanor DUI charge and was released from Pinellas County Jail on January 2, 2020 at 9:21 a.m. on his own recognizance.
Video of the arrest from police dashcam can now be seen below.