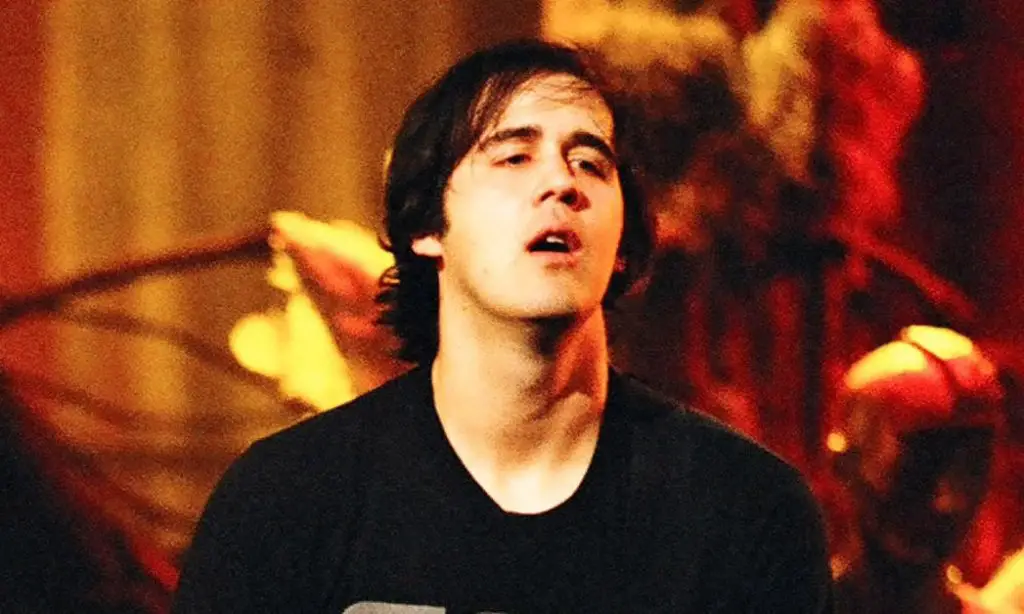 On September 9th, 1992, NIRVANA performed at MTV Awards was a spectacular disaster for Kurt and the band after delivering a raucous version of their song "Lithium."
The night went particularly bad for bassist Krist Novoselic who knocked himself out with his own bass guitar during the group's performance. Video of the incident can be seen below.
Novoselic wrote about the event some years later in his column for Seattle Weekly: "Kurt wanted to play the tune 'Rape Me' and was adamant about it. The MTV people were upset. We were being asked from all corners not to. I thought we should play something off Nevermind, do the gig, and leave. Easy, right? No. Kurt was very stubborn and refused to play another tune. There was quite a swirl around this issue."
But before even making to the stage, the band found themselves feuding with GUNS N' ROSES. Axl Rose and his then girlfriend, model Stephanie Seymour, strolled past Kurt and Courtney, who were sitting with their newborn daughter. Courtney taunted Rose, asking him to be Frances Bean Cobain's godfather, and Axl exploded at Kurt: "You shut your b*tch up, or I'm taking you down to the pavement!" 
Kurt then turned to Courtney and sarcastically asked her to keep in line. After NIRAVANA's performance of "Lithium," drummer Dave Grohl further needled the GN'R singer repeatedly whining "Hi, Axl!" into the mic.