Summer is just around the corner. Some are looking forward to going on vacation to enjoy the sun and the fresh breeze off of the ocean while drinking coconut cocktails on the beach. Others want to travel abroad to discover the beauty of other countries. Someone prefers exploring hidden unpopular places and having some fascinating adventures here. But before you start to imagine and plan your vacation, you should think about remaining homework and the upcoming finals season.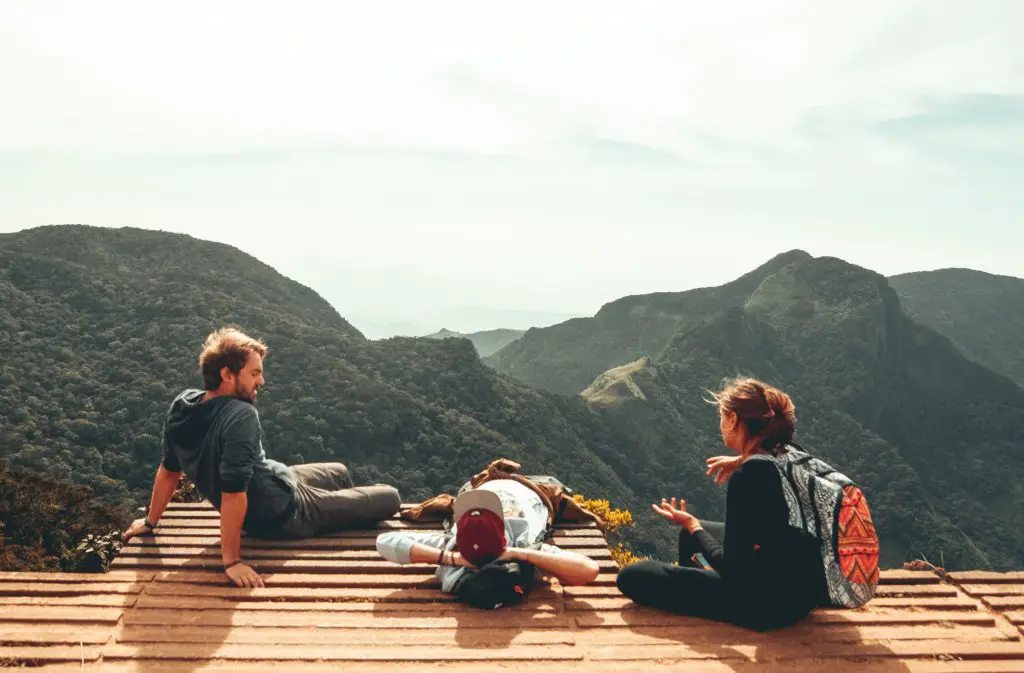 Some prefer to explore hidden unpopular places and experience exciting adventures there. No matter where you find yourself, you can always pass the time by playing verde casino online while traveling or just in the evening after a great day.
If you are overloaded with plenty of tasks like writing articles, you need to know that there are a lot of services designed to help students. Some might think, "Why don't I pay someone to write my paper on EssayPro?" and this is actually a good idea. This service is considered the cheapest and greatest one. So what you can do is just rely on a qualified specialist who will help you complete an assignment so that you can finally plan your vacation.  
By the way, there is another cool way you can add colors to your vacation – going to a concert. Everyone listens to music as this is something that makes people experience deep emotions and feelings. Some people prefer to listen to lo-fi music to relax and chill out. Other people take music as their minor and dedicate their lives to exploring the history of music and creating their own masterpieces. In this article, we will share some information about the upcoming metal concerts in Europe you should definitely visit even if you are not a hardcore music lover.
COPENHELL FESTIVAL
Place: Copenhagen, Denmark
Date: June 15-18, 2022
Lineup: 
METALLICA
IRON MAIDEN
KISS
JUDAS PRIEST
KORN
JINJER
EMPEROR
MERCYFUL FATE
OPETH
THE HELLACOPTERS
It has been Denmark's biggest metal festival since the beginning of 2010. Over tens of thousands of metalheads from all over the world flood the city streets of Copenhagen every year. One of the islands on which the city is located becomes the realm of metal for 4 days.
The young Copenhell festival had already managed to become a "place of power" for many metal fans. In the long term, this event would become one of the leading metal festivals in Northern Europe for the fans of high-quality heavy music. In 2022, it seems that the festival will gather all the brightest and most famous stars of the world's rock scene.
Since 2018, the festival has been held in a 4-day format. The aim of the Copenhell festival is to present fresh musical artists and listen to timeless classics. The festival's beer gardens have become legendary, and the Copenhell venue is replete with different activities, cool parties, and the true spirit of metal.
Copenhell 2022 will be the 11th event in a row! A rare case of combining the opportunity to see the fabulous Danish capital and break into the epicenter of concert life, attend festival shows of the world's music stars. We recommend not to put things off and book this trip now, as the amount of tickets is limited.
WACKEN OPEN AIR FESTIVAL
Place: Wacken, Germany
Date: August 4-6, 2022
Lineup:
SLIPKNOT
LINDEMANN
AMON AMARTH
UDO
TARJA
VENOM
LIMP BIZKIT
AS I LAY DYING
JUDAS PRIEST
HAEMATOM
CRYPTA
ANGEL WITCH
LACUNA COIL
MERCYFUL FATE
AT THE GATES
Wacken Open Air 2022 is the main metal concert in Europe. During its thirty-year history, it has evolved from an amateur open-air concert invented by desperate metal fans to one of the most professional organizations and quality festivals for metalheads.
The organizers care about the image of the concert, annually creating a real celebration of metal musicians from all over the world. As a rule, it is for Wacken Open Air that the bands prepare their special programs and the most spectacular shows. Also, reunions of legends, presentations of new albums, and other significant events in the world of rock music take place here.
Since that time, Wacken Open Air has become internationally renowned. All the musical bands suddenly began to consider it an honor to perform there. Since 2000, the festival has become a three-day event. The first day is the opening. On Thursday, people come to the festival area, unpack, communicate with each other, and prepare for the concert to begin. In the evening, all bands play on the main stage to warm people up before the two full days that follow.
The 2000 concert was a continuation of the triumph. The organizers not only delighted the audience with great sound and light but also with new innovations in the infrastructure. For the first time, the Viking Village was built on the WOA territory – a gorgeous place for folk music fans and lovers of northern history in all its manifestations. A stage was built in the Viking Village, where the best folk (usually non-metal) bands from Europe performed daily.
ROCK FEST FINLAND FESTIVAL
Place: Hyvinkää, Finland
Date: June 2-4, 2022
Lineup: 
IRON MAIDEN
MEGADETH
NIGHTWISH
SCORPIONS
SONATA ARCTICA
SABATON
MICHAEL MONROE
This is Finland's most famous and star-studded concert. The first Rockfest started in 2017 when Rammstein was the main headliner. And in 2022, the organizers have prepared another 3 days of the musical events together with such stars as Iron Maiden, Megadeth, Scorpions, Nightwish, Zakk Wylde, and many others for all the fans. The Finnish Rockfest 2022 will again take place at the favorite Hyvinkää airfield 40 km away from Helsinki.
TUSKA OPEN AIR FESTIVAL
Place: Helsinki, Finland
Date: July 1-3, 2022
Lineup:
DEFTONES
KORN
DEVIN TOWNSEND
HEILUNG
PERTURBATOR
SYMPHONY X
BEAST IN BLACK
MOKOMA
JINJER
ORANSSI PAZUZU
Despite its still short history, Rock Fest Finland has gained fame as the event started on a cold and rainy morning in 1998. The founders of a Finnish metal magazine gave the owner of the Tavastia rock club the idea of holding a metal concert. According to the tradition of that time, the wine was flowing like a river, and the guests were raving while listening to Gorgoroth, Absurdus, Babylon Wh*res, Hundred Years, and other heavy music stars.
With time, the number of participants exceeded 30, and the number of guests reached over 30,000. New stages were added, and the concert was extended to three days. There were a lot of European stars, including the famous Ghost, Blaakyum, Lordi, Block Buster, and Children Of Bodom. In 2017, the concerts of HIM, Mayhem, and other "monsters" of modern times made new history. 
HELLFEST OPEN AIR FESTIVAL
Place: Clisson, France
Date: June 17-19, 2022
Lineup:
METALLICA
GUNS N' ROSES
MEGADETH
ALICE COOPER
JUDAS PRIEST
SABATON
WATAIN
ABBATH
VOLBEAT
THE OFFSPRING
KORN
SEPULTURA
WARDRUNA
NINE INCH NAILS
NIGHTWISH
EPICA
SCORPIONS
WHITESNAKE
AIRBOURNE
MINISTRY
BLACK LABEL SOCIETY
AVATAR
French Provence shakes once a year with heavy riffs for 3 days straight. But only the 2022 concert was made in two parts. These 72 and 96 hours are undividedly given to you at one of the best heavy music festivals in Europe – Hellfest 2022. 
The program is mainly focused on hard rock and metal. By the way, this music is believed to help you to release stress and stimulate you to study. Each stage of the concert is dedicated to a certain style, such as black metal, death metal, and doom metal.
Hellfest takes place in the town of Clisson, 35 kilometers from Nantes and 400 kilometers from Paris, in the Val de Moine sports complex. Every year, thousands of hard rock fans gather here for three days of powerful "sound therapy."
To Wrap It Up
If you still have no plans for summer, you should give going to the metal concert a shot. First of all, it is all about meeting new people or going together with your friends, with whom you can share the vibe and memories, and of course, gaining new experiences. 
Secondly, live music is something new that will bring you goosebumps and a wide range of new exciting feelings. So make sure to take into account all the information about the upcoming concerts, choose the right option for you, and enjoy.