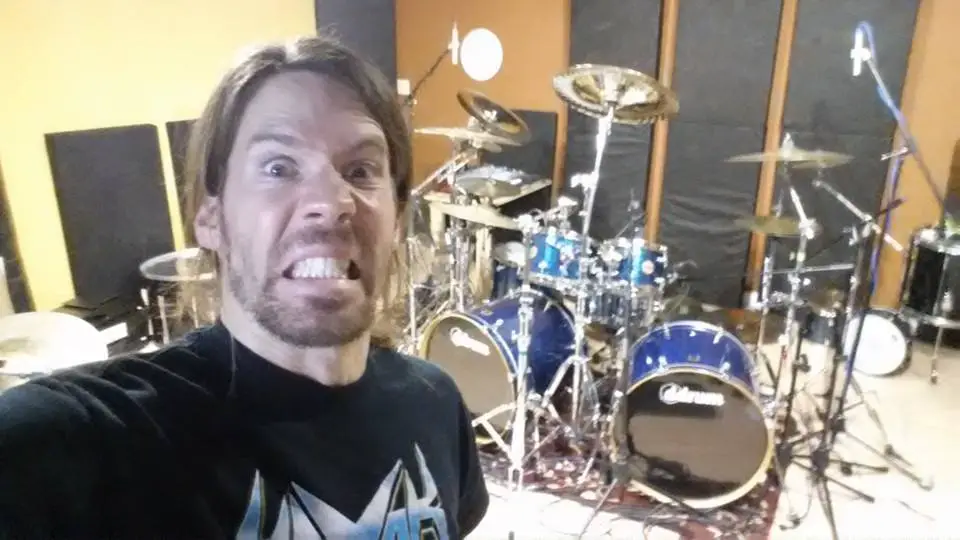 Myself and Mr. Talley tried this whole interview thing in the past, but I let my redneck shine. I didn't understand international long distance charges and made an ass of myself. Mr. Talley was kind enough to accept my humble apology and grant me an interview anyway. It is as follows.
D-Rock – I see that your first album release was in 98 correct? Can you tell me about years before that? Like other bands you were in or people who helped you get start
Mr. Talley– Yes.  My first album was the DYING FETUS "Killing On Adrenaline" album in 1998.  Before that I was practicing like a maniac for 10 years!  Some local guys in San Antonio called DEITY (my first band) helped show me the death metal world.
D-Rock – What albums/ drummers influenced your playing style the most?
Mr, Talley – Igor Cavalera, Dave Culross, Lars Ulrich, Dave Lombardo, Vinny Paul, Pete Sandoval.
D-Rock – Do you have a favorite show that you attended but didn't play?
Mr. Talley – Dave Culross on the MALEVOLENT CREATION "Eternal" tour.  I sat right behind him!  It was so killer!
D-Rock – What is the last album that you bought?
Mr. Talley – CROWBAR!  "Symmetry In Black"  Awesome!!!!!!!
D-Rock  – What was the first album you ever bought?
Mr. Talley – Hmmmm good question.  Probably Appetite For Destruction or Master of Puppets.
D-Rock – You said you just got off of tour with SUFFOCATION. Can you tell me some least and most favorable moments of the tour for you personally?
Mr. Talley – Least… Not having enough beer.  Most… Having plenty of beer.  haha.  Playing shows and traveling all over Europe is also cool.  And I love talking with fans about their lives and culture.
D-Rock – What kinds of music do you listen to during any down time you might have?
Mr. Talley – I'm always listening to music that is sent to me for studio work!  I'm always recording songs for everyone around the world!
D-Rock – Do you have any favorite movies or tv shows?
Mr. Talley – I used to watch Jon Stewart but the dang jerk retired.  Portlandia.  Death Proof.  Clint Eastwood movies.
D-Rock – Is there talk of a new SUFFOCATION album or tour anytime soon?
Mr. Talley – Yes 2016.  Awesome!!!!
D-Rock – You may have to guess at this, but how many albums/EPs have you appeared on?
Mr. Talley – At least 500!  haha.  I've tracked around 1700 songs now.
D-Rock – That's what's really going on! What songs do you like to warm up with?
Mr. Talley – Dumb Pop songs that are recorded to a click.  This way I don't have to just play to a dumb click.
D-Rock – Would it be a good idea for aspiring drummers to expose themselves to all forms of music to expand one's musical vocabulary…such as japanese drumming techniques and african tribal drums for examples?
Mr. Talley – Yes!  Any kind of unique style will help your drumming!!!  Look at George Kollias of NILE… He is insane!
Some of these questions were from random fans and some were from me. Mr. Talley was an absolute gentleman, even after I insulted him. He is a class act for sure! Not to mention that this is the first time I ever chatted with a man who jammed with SLAYER!