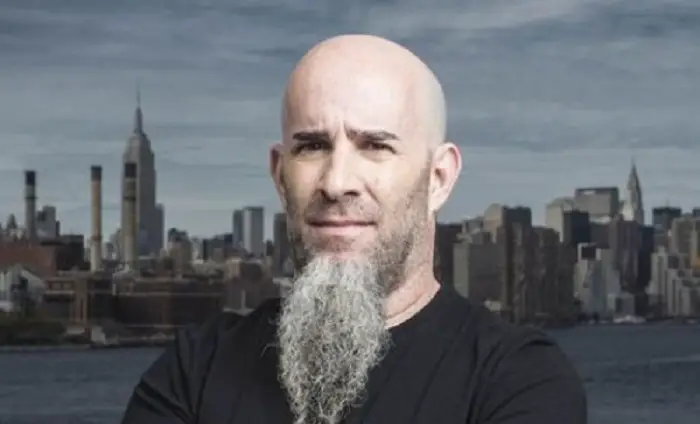 ANTHRAX guitarist Scott Ian has paid tribute to his father-in-law, iconic rock singer Meat Loaf, who died this past Thursday at the age of 74.
Ian wrote on Instagram: "There are so many stories to tell, and I know they will all be told over time. For now, what I know is that Meat's legacy will live on through his family – Pearl, Amanda and Revel. Their forever love for their father/grandfather (Papa Meat) outweighs the heaviness of their hearts.
"Thank you to everyone for the outpouring of love, we feel it.
"I love you Meat."
Ian and Meat's daughter, Pearl Aday, met in 1999 when ANTHRAX was out on the "Maximum Rock" summer package tour with MÖTLEY CRÜE, which featured Pearl as one of its back-up singers. Their son Revel Young Ian was born in June 2011.
In a previous interview, Ian spoke about what it was like having the iconic Meat Loaf as his father-in-law. He said: "It's like having anyone as your father-in-law. It's not like he's on stage when you're hanging out with the guy. We actually had dinner with him last night, and all we talked about was fantasy football. He's just a regular guy who happens to be a legendary rock star."
TMZ reported that Meat Loaf was "seriously ill" with COVID-19 just days before his death. The singer was due to attend a business dinner earlier this week for a show he was working on based on his classic hit "I'd Do Anything For Love" but canceled after becoming sick.