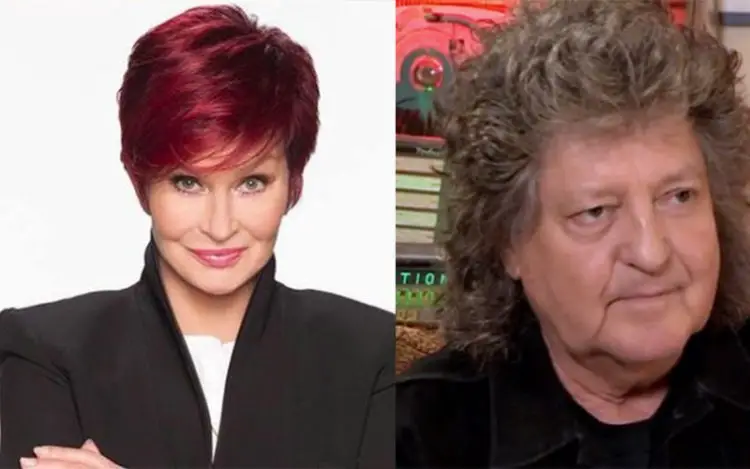 Last week, Sharon Osbourne has slammed bassist Bob Daisley as a "sad old f*ck" who "can't get over the fact" that he was fired from Ozzy Osbourne's band.
Bassist sued the Osbournes several times over unpaid performance royalties. Daisley continues to get paid his songwriting royalties for the songs he wrote on Ozzy's Blizzard Of Ozz album and the follow-up, Diary Of A Madman.
When asked if Ozzy's first post-BLACK SABBATH album was initially intended as a band project, Sharon responded: "Never, never, never. The bass player, Bob Daisley, has said that over the years. He's a sad old f*ck that played on two of the greatest albums in the [rock] genre, and he can't get over the fact that we didn't use him further. Like it was, 'Goodbye. See ya.' And he's never gotten over it. And several lawsuits later — he tried to sue us three times — each time thrown out of court. Thrown out of court three times. He's tried to change history, and it just won't fit. It was never a band. There's no way. It was Ozzy Osbourne."
Couple of days later, former Ozzy drummer Lee Kerslake responded to Sharon's claims that it was always Ozzy's solo project, instead of a band: "First of all Sharon wasn't our manager at the beginning, Don Arden's son David was our manager for a time and he asked us what are we going to call the band? Then Bob Daisley said what about OZZY OSBOURNE'S BLIZZARD OF OZZ?  So they went with that. The whole team at the office said yes and that was before Sharon came over and took over as the manager.
"I have the recollection that we spent quiet a bit of time naming the band also I wouldn't have joined Ozzy it is wasn't a band. I wasn't out of work. I was doing my own solo venture where I got a call saying you have got to join this band.  So then I said I will audition them and they can audition me. After my audition was a success I said if we are a band then I am in. Then Ozzy said this band will never part. That is all I needed, was Ozzy the singer in his words saying we were a band and that's when we started working."
Now, Daisley has thanked fans for their support after Sharon comments. He wrote on Facebook: "I have to say, I'm truly moved and impressed by the fans who have left messages and supportive words. It's good to know that so many of you valuable people know so much about my history and are aware of the actual truth. I'd simply like to say a heartfelt 'thank you' to each and every one of you; I've read every single message that was posted. Love to you all, Bob Daisley."