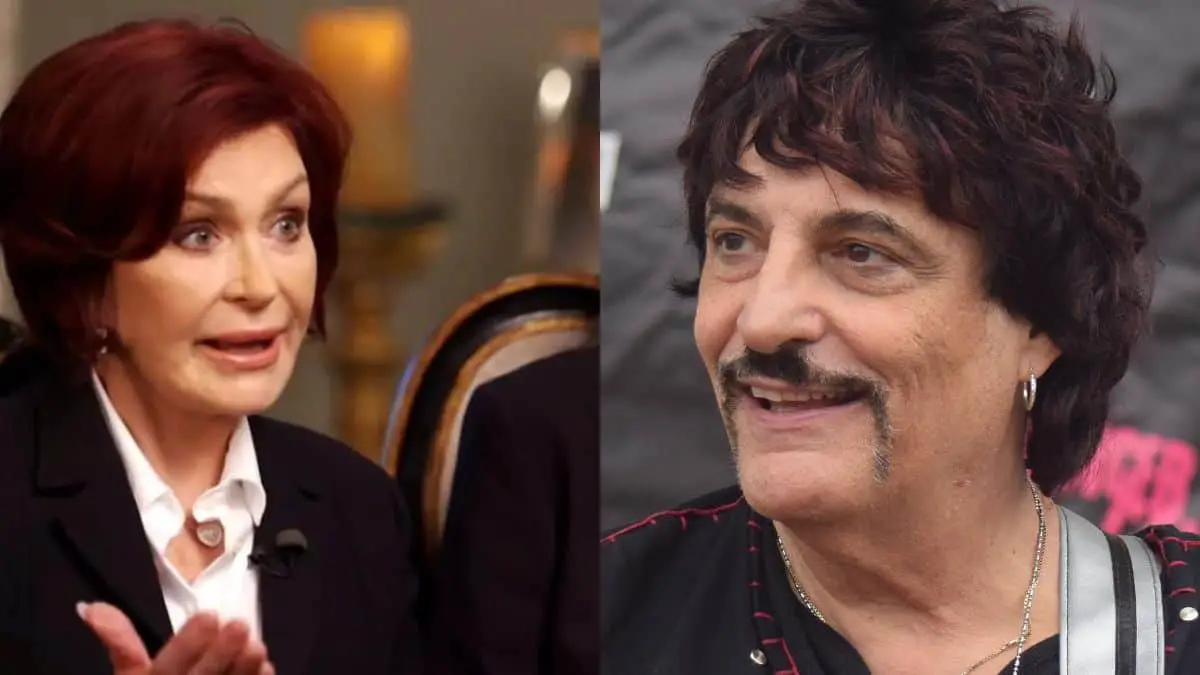 During a recent interview with Ultimate Guitar, legendary drummer Carmine Appice talked about his period in Ozzy Osbourne's band and why he eventually got fired.
Towards the end of 1983, Appice joined Ozzy Osbourne on tour to promote his successful Bark at the Moon album. However, he was soon dismissed from the supporting band. Despite Osbourne's positive relationship with Appice, his wife and manager Sharon had a strong dislike for him, and the choice to let him go was entirely hers.
When asked how he joined Ozzy's band, Appice explained: "They had Tommy Aldridge, but it wasn't working. His tempo was off, his fills were all wrong, and the drums sounded awful, at least, that's what I was told. So, they fired him, and I got the call. I was in France; doing some work, and my manager said, 'Carmine, Sharon Osbourne is on the phone; she wants to speak with you,' and I said, 'Uh oh. What did I do?' So, I got on the phone, and she says, 'We want you to join Ozzy's band. Tommy isn't working out, and we need a better drummer. Are you up for it?' I decided to give it a go, and she asked, 'Can you go into the studio and finish the album and maybe help the drum sound out?' I said, 'Well, I don't know… I'll see what I can do.'
"What happened was I went to England from France, and I met Bob Daisley and Jake E. Lee, and Don Airey, who I'd met and hung out with before," he continued. "We went out to dinner, and Sharon was there, and she said, 'We're so happy to have you in the band. The plan is for you to come to New York, work on Tommy's drums, and help fix some of what he did.' So, I did that but didn't play on it. And I was in New York with Ozzy, who Sharon left in my care, and it was just me and him at the hotel. I'd go to the studio every day with Ozzy, and we'd work on finishing his vocals.
"It was interesting because Ozzy was really f**ked up at the time, and sometimes we'd literally have to do one or two words at a time. And then, I helped with the drum sound by messing with things and giving them more of an ambient sound, which made it sound a lot better than it initially was.
"I helped mix it after that and ended up with an associate production credit. My deal was supposed to be every time they sold 500,000 albums I would get a bonus. But I never got the bonus for the first 500,000.
After interviewer asked him if that is where the problems started, Carmine replied: "Me not getting that bonus was where the problems started, yeah. Sharon didn't like that I had my own publicist and my own merch. She didn't like that I was doing master classes along the way on tour, which made me a bunch of money every day that had nothing to do with Ozzy.
"So, the tour accountant would pull my money from the pool, and Sharon didn't like any of that," he continued. "I was making all this cash money, and I'd give it to Ozzy's tour accounts to put in the safe we had on the bus, and Sharon just didn't like that.
"Also, I was doing my own press, and I was big. Too big for Sharon's liking. She wanted me to be a background guy to Ozzy, but I was never just a background guy. So, she fired me, and sadly, I ended up going to court with Ozzy. I didn't want to do that, I wanted to stay with Ozzy, play drums on his next album, and help write songs, but that didn't happen. So, even though I wasn't getting the percentage, I was making good money on my own. Sharon couldn't handle that, and she fired me over it.