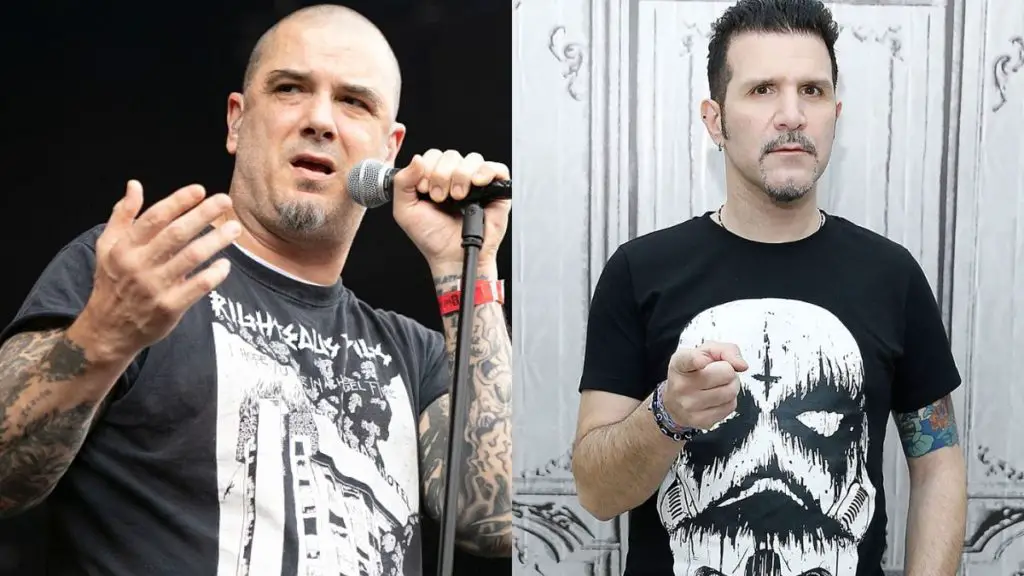 Drummer Charlie Benante and the other members of ANTHRAX discussed the PANTERA comeback during a meet-and-greet with fans before ANTHRAX's August 12 concert in Orlando, Florida.
As previously reported, Benante and OZZY OSBOURNE guitarist Zakk Wylde will join PANTERA's surviving members on a reunion tour.
On whether PANTERA's touring plans will affect ANTHRAX, guitarist Scott Ian said: "The PANTERA thing is not gonna change anything we're doing." Bassist Frank Bello added: "We'll still be working." Benante then said that PANTERA will only play "select" shows.
After one fan asked Benante if PANTERA will embark on a full-blown tour, Benante responded: "I don't think so."
At a later point during the question-and-answer session, another fan once again brought up Benante's involvement with the upcoming PANTERA tour, noting that there has been some "flak" online regarding the proposed shows. Charlie then asked the fan, "Why is there flak?", to which the fan responded "People are stupid." 
Benante added "There you go" and directly addressed the naysayers by telling them "Don't come." Ian then predicted that Charlie's words would make the news on music sites reporting on PANTERA's return. Scott said: "That's the line online tomorrow: 'Charlie Benante on PANTERA tour: don't come'."
According to Billboard, the lineup has been given a green light by the estates of the band's founders, drummer Vincent "Vinnie Paul" Abbott and guitarist "Dimebag" Darrell Abbott, as well as Brown, who last year said Wylde wouldn't tour with PANTERA if a reunion were to happen. It's unclear what changed his mind.
Anselmo and Brown have signed with Artist Group International to book their North American dates. Dennis Arfa and Peter Pappalardo will be the responsible agents.