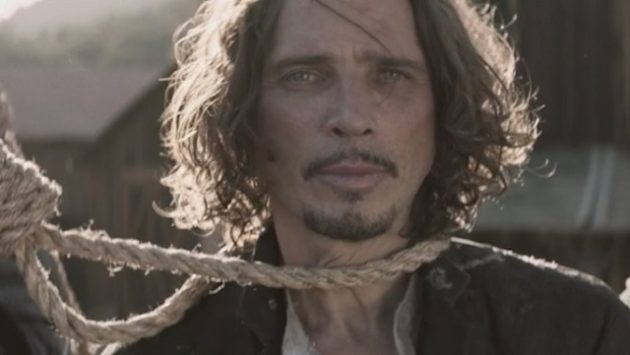 Chris Cornell's final music video, "Nearly Forgot My Broken Heart", from his final solo album Higher Truth, which was released in 2015, has been removed from YouTube.
The music video was released on September 11 2015.Cornell and Eric Roberts play prisoners about to be hanged; as an onlooker (Elena Satine) distracts the hangman, Cornell's noose is sabotaged by the executioner's assistant so he survives his hanging, and is forced into marriage with the woman who sabotaged his hanging. The video ends with the other prisoner about to be hanged and the onlooker about to play her part again.
You can still watch the video via DailyMotion below.
Cornell was known for his role as one of the architects of the 1990s grunge movement, for his extensive catalog as a songwriter and for his near four octave vocal range as well as his powerful vocal belting technique. He released four solo studio albums, Euphoria Morning (1999), Carry On (2007), Scream (2009), Higher Truth(2015) and the live album Songbook (2011). Cornell received a Golden Globe Award nomination for his song "The Keeper" which appeared in the film Machine Gun Preacher and co-wrote and performed the theme song to the James Bond film Casino Royale (2006), "You Know My Name".