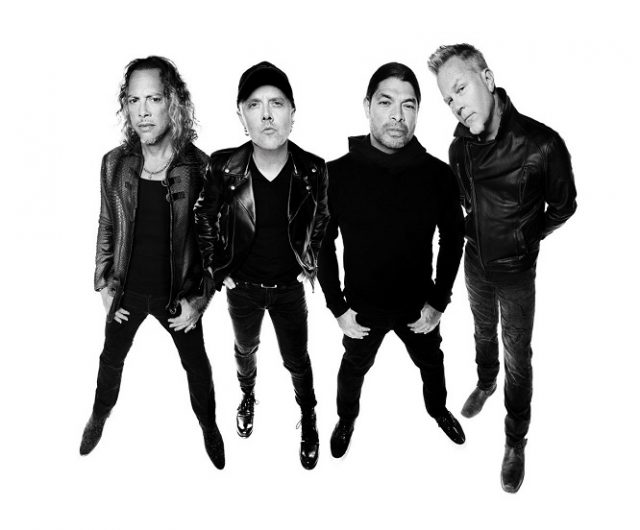 New Jersey congressman Bill Pascrell, has called out METALLICA after it was revealed that representatives for the band allegedly partnered with concert promoter Live Nation to sell portions of their tickets directly to resellers, denying fans the chance to buy tickets first at face value.
Billboard has obtained a taped conversation between METALLICA associate Tony DiCoiccio and Live Nation president of U.S. concerts Bob Roux discussing the scheme in detail.
Billboard reported the recording was made in February 2017, shortly before METALLICA launched their WorldWired tour in North America. The call depicts Roux's frustration in Ticketmaster's refusal to give tickets directly to resellers and his strategy to implement a ticket reselling scheme. The Live Nation president suggested, "Either a Live Nation employee or a venue box office basically take these and sell them into a singular account."
The deal reportedly set aside 4,400 tickets per show, totaling 88,000 tickets. METALLICA allegedly partnered with Live Nation again in 2018 to sell tickets directly through resale markets, although representatives for the band told Billboard that the members weren't aware of the deal.
Pascrell addressed the issue before the House Committee on Energy and Commerce, saying: "Unbeknownst to fans, apparently Ticketmaster and Live Nation were working with [METALLICA's] management to hold back 88,000 tickets, and post them directly on resale sites… Live Nation admitted to the scheme last week and about a dozen artists between 2016 and 2017 could still be doing the same. This is wrong."
Pascrell has been pushing for ticketing reform for a dozen years, introducing the BOSS (Better Oversight of Secondary Sales and Accountability in Concert Ticketing) Act in response to similar allegations against Bruce Springsteen.