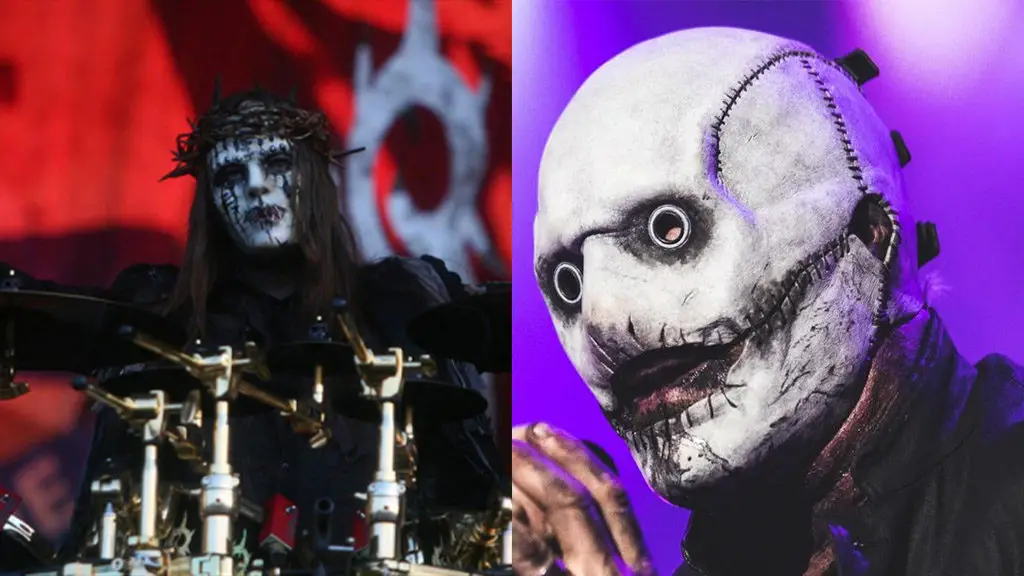 In a new interview with NME, SLIPKNOT frontman Corey Taylor talked about band's original drummer Joey Jordison who passed away in 2021.
"We all had such a complicated relationship with Joey at one point or another," Corey says. "He was a man who was tormented by his brilliance and his demons. And it made it hard to live with him sometimes. I'm not saying that to cut him down because we've all gone through it. It's something that we as addicts, we as artists, we as really mentally f**ked up people, have had to deal with."
Taylor added that he and Joey had reconciled over the years, texting back and forth, calling the exchanges "strained but civil": "When we lost Joey, it took away the chance for us to make peace with him," he continued. "I know some of us had talked to him on the side. We never talked to him as a group, and I think that's something that we all regret. It's a hard thing to realise that you missed an opportunity."
During a recent interview with The Fader, Taylor was asked if the making of the band's latest album, The End, So Far, was affected at all by the untimely death of Jordison.
"It definitely crept in because it happened while we were working on some of this music," Corey responded. "We dedicated the album to him. We hoped it wouldn't happen, and when it did it was a sad resolve that… For somebody that creative and explosive… I just wish we hadn't lost him this soon. We were hoping to mend fences with him, and it's one of those things that tells you: whatever you need to do, do it now, because you never know when you're gonna lose somebody."
Addressing the fact that SLIPKNOT also lost original bassist Paul Gray to a drug overdose in 2010, Taylor said: "[Those experiences] definitely woke us up a little bit, made us realize we're on the other side of youth. There's gonna come a time when we start losing each other again, and we should take advantage of the time we have right now with each other. I've tried to let these guys know how I feel about them and the music we've made together. We're all such different people, and the fact that after all these years we're still doing it together — and still doing it at this pace — you have to embrace each other after that."
Jordison passed away peacefully on July 26th, 2021, in his sleep at age 46.
SLIPKNOT announced its split with Jordison in December 2013 but did not disclose the reasons for his exit. The drummer subsequently issued a statement saying that he did not quit the band.