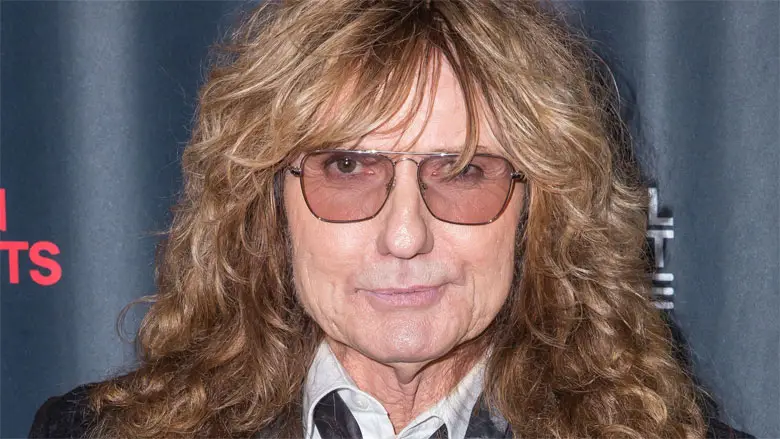 During a recent appearance on 95.5 KLOS radio station, David Coverdale discuss his plans for WHITESNAKE's farewell tour.
"I was hoping to be able to do my farewell tour, my gratitude tour at 69," he said. "What better age for the singer of WHITESNAKE to retire than 69? I'm already designing the t-shirts."
Coverdale also spoke about his retirement plans during an April interview with the Meltdown of Detroit's WRIF radio station.
"I have a feeling it's gonna take a little while to get things back to any semblance of what we knew before," Coverdale said. "So what we have to do is think outside the box. I have to get this surgery and get up and running. And what better age for the WHITESNAKE lead singer to go out and retire on — 69. [Laughs]"
He added: "I've always written songs that challenge me as a vocalist, and I'm 68 now. So I think 69 would be appropriate for WHITESNAKE's lead singer [to retire], wouldn't you?"
WHITESNAKE's latest album, Flesh & Blood, was released on 10 May 2019 through Frontiers Records.