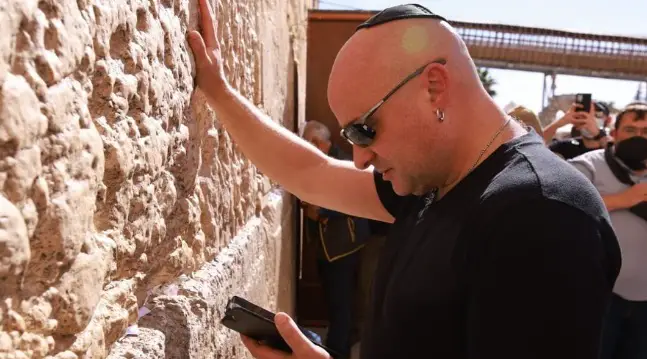 DISTURBED singer David Draiman lit a candle at the Western Wall in Jerusalem, Israel yesterday (November 30) at the Old City site of the terror attack that killed South African immigrant Eli Kay.
Draiman took to Instagram to share a several photos from his experience, while also writing: "A truly wonderful experience. Thanks so much to everyone who came out!"
In a last week's interview with The Jerusalem Post, Draiman said that he wanted to make a statement by coming to Israel after seeing the coverage of the attack in which a Hamas gunman opened fire on pedestrians in the Old City.
"The coverage was reprehensible in the vast majority of American and European media," he said. "It's scandalous how they presented it. Headlines like 'Palestinian shot dead.' Well, why was the Palestinian shot dead? Because he was perpetrating a terrorist attack. I love how the context is always flipped around."