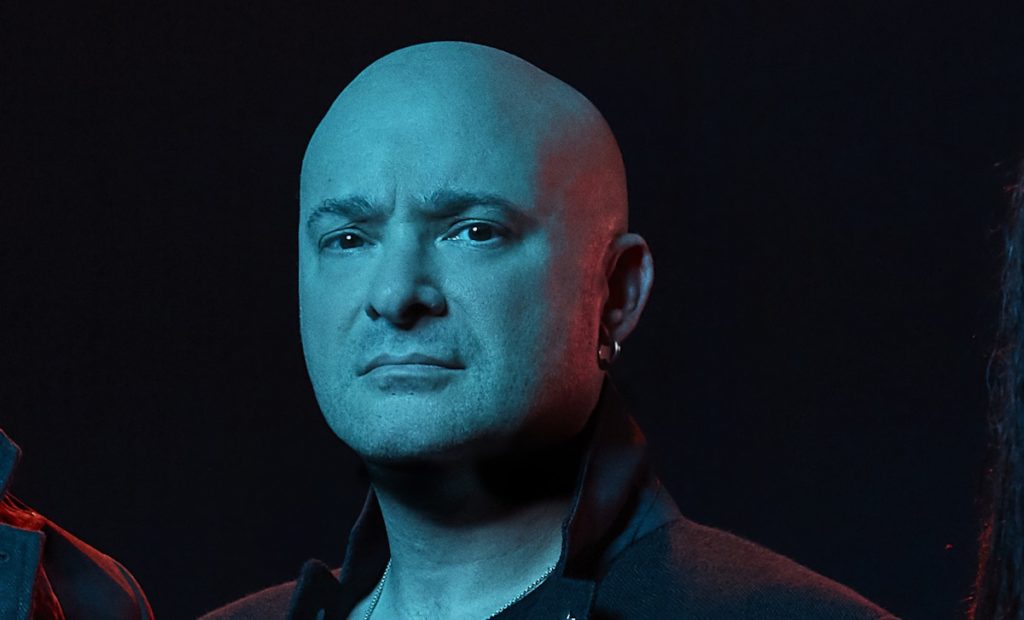 Frontman of DISTURBED, David Draiman, has verified that he recently completed the divorce process with his spouse of 11 years, Lena Draiman.
In a recent interview with Kyle Meredith, singer discussed his separation and addressed why DISTURBED still produces music and maintains their creativity after almost three decades together. David said: "Therapy. [Laughs] It's as pure and simple as that. Right now for me it's the most effective form of therapy.
"I'm very much looking forward to the performance end of things, which is coming up shortly, but the creative end is the perfect way to come to terms with your demons, and I'm definitely stocked up. I need this, and I need the music — creating it, performing it, living it — right now more than I ever have.
"I just recently finalized my divorce," he added. "I just recently said goodbye to my Akita [dog], my best friend of 14 years. There's gonna be plenty of inspiration for the next body of work. Battling depression, battling all the demons that normally come along with it. And I know that music — our music, other music like it and different types of music in general — is just the perfect means of therapy for so many other people. And it really is my saving grace. I don't know what I would do without it."
During the discussion, Draiman revisited the topic of his divorce when the focus shifted to the DISTURBED track "Don't Tell Me" featured on their most recent album, Divisive. A collaboration with Ann Wilson from HEART, this song was influenced by the personal experience of DISTURBED guitarist Dan Donegan, who had also gone through a recent divorce.
 "Mine hadn't been finalized yet [when the song was written]," David said. "And to be honest, when I wrote the song, I didn't realize how prophetic it was going to be. I kind of hate that s**t. [Laughs] It ended up becoming not just about Dan's divorce, unfortunately. It wasn't exactly the same situation, but I definitely have added reverence for the song, and it has added meaning and power to me, especially now."
You can listen to the entire interview below.