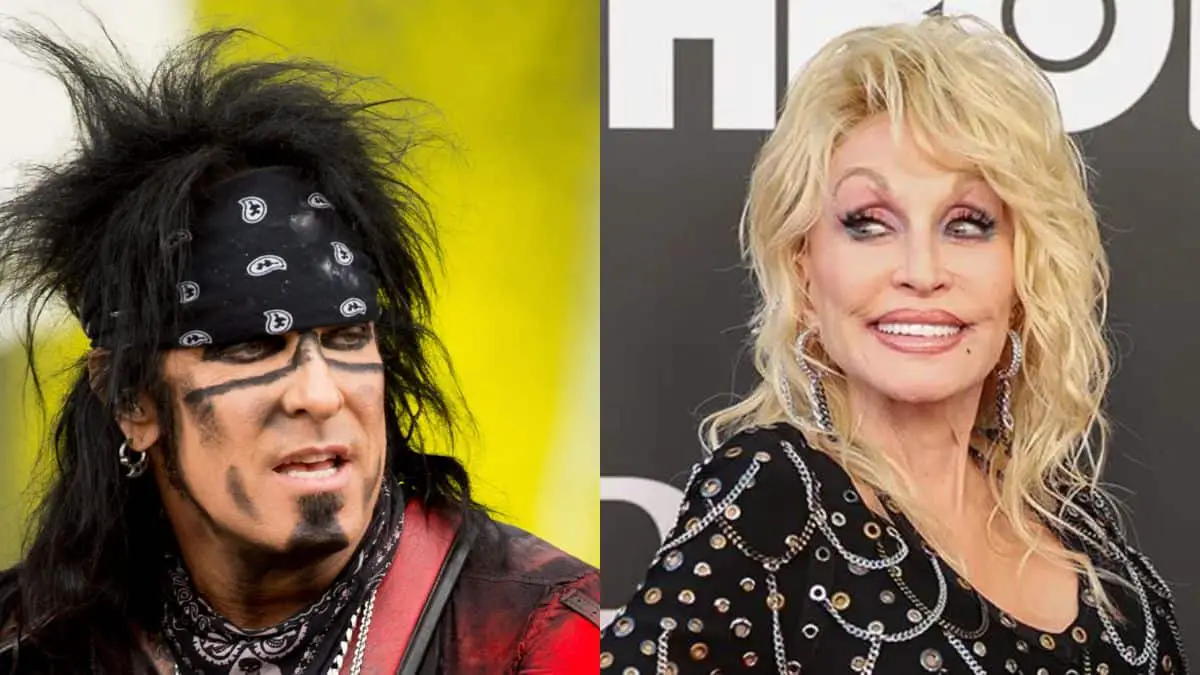 Renowned country artist Dolly Parton shares that MÖTLEY CRÜE's bass player, Nikki Sixx, gave an outstanding performance on her forthcoming rock album.
Dolly expressed her thoughts in a letter addressed to Nikki Sixx's wife, Courtney, who is also the co-founder of Bouquet Box – the premier DIY flower arrangement kit/system available. This was in response to Courtney sending Dolly a Bouquet Box creation.
"Hey Courtney," Parton wrote in the letter, which Courtney shared on social media. "Thank you so much for the beautiful flowers! We've had fun assembling them. I never wanted to work that hard, ha! Anyway, your hubby played his butt off on my album! Maybe someday I can meet you both. Love, Dolly"
While sharing Dolly's letter, Courtney wrote: "Nikki played on Dolly Parton's long awaited rock album and I had the chance to send Miss Dolly a Bouquet Box arrangement! I have always just LOVED her! But who doesn't right? Receiving this fabulous letter from Dolly herself today was such an incredible moment and a memory I will cherish forever! Thanks Dolly and it would be a dream to meet you too one day!!!"
MÖTLEY CRÜE guitarist John 5 disclosed his involvement in Dolly's forthcoming rock album as well.
The guitarist from CRÜE announced his involvement through a tweet, where he shared a nostalgic picture of himself alongside Dolly and shared a following message: "I'm so honored that I got the opportunity to play guitar on one of the songs on the upcoming @DollyParton album. I've been listening to Dolly ever since I can remember. Words cannot describe how exciting this is."