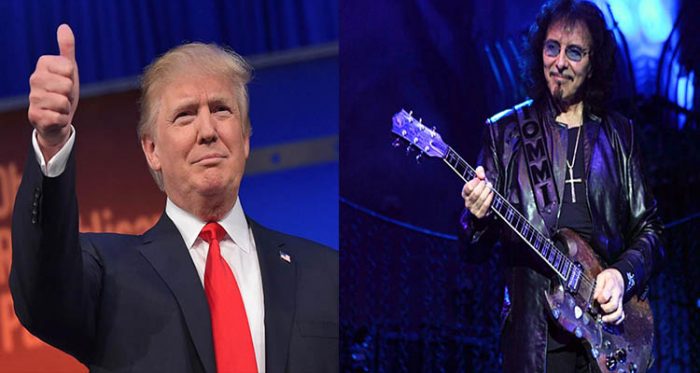 In an interview with Birmingham Mail, BLACK SABBATH guitarist Tony Iommi has revealed that next president of United States, Donald Trump came to band's show with his daughter a while back.
He tells Birmingham Mail: "We have a lot of people come to our show you wouldn't think. Donald Trump came a few years ago.
"We were leaving because we had to get the flight. He came backstage with his daughter but we couldn't stay to talk to him, we couldn't miss the slot for our plane.
"It was a bit 'Hello, hello' and gone. Bruce Willis and all sorts of people have been to see us."
SABBATH will bring its storied career to a close in its native England, with seven shows booked there in January and February. The last two, on February 2 and February 4, will take place in SABBATH's hometown of Birmingham and will likely be their final shows.