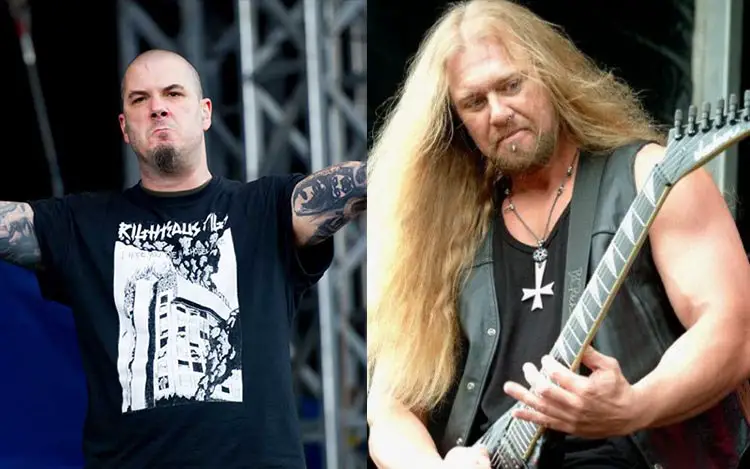 Former DEICIDE guitarist Eric Hoffman has shared his opinions about recently announced PANTERA tour.
As previously reported, ANTHRAX drummer Charlie Benante and OZZY OSBOURNE guitarist Zakk Wylde will join PANTERA's surviving members on a reunion tour.
He wrote on Facebook: "This PANTERA thing just heard, sounds killer!!! it's coming back, so all the money should go into a financial fund for Dime's family and his bro that supports both there family's. Not cash grab. If not why Phil can you even do this without shame. You better respect Dime or your time is near.
"Arrogants is not the answer, be humble and respect, or do your own band. Dime would kick your a** for doing this bottom line!!! then again he would want you to because he wants the music out to the fans and loves Zack, he is the only one to fill in anyway, your a a****** anyway, where the money is, you are. No Respect.
Wylde and Benante, along with singer Philip Anselmo and bassist Rex Brown, will tour as PANTERA, headlining a number of major festivals across North America and Europe and staging some of their own headline concerts.
According to Billboard, the lineup has been given a green light by the estates of the band's founders, drummer Vincent "Vinnie Paul" Abbott and guitarist "Dimebag" Darrell Abbott, as well as Brown, who last year said Wylde wouldn't tour with PANTERA if a reunion were to happen. It's unclear what changed his mind.