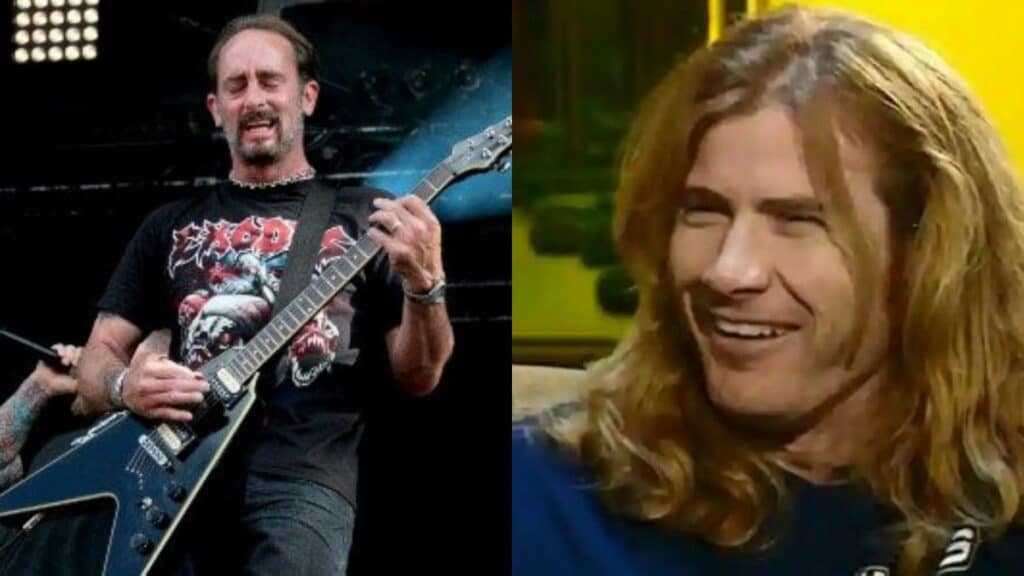 Former EXODUS guitarist Rick Hunolt was interviewed recently by Steve "Zetro" Souza, the lead singer of EXODUS, on his YouTube channel Zetro's Toxic Vault.
During the chat, Rick, who joined EXODUS in 1983, several months after the departure of Kirk Hammett, was asked why he thinks METALLICA's James Hetfield and Lars Ulrich chose Hammett to replace Dave Mustaine just prior to the recording of the Kill 'Em All album.
"This is why I think James chose Kirk. It's because Dave and [Kirk's] styles back then were similar — pentatonic, bluesy," Rick responded. "James didn't want no effects on his s**t. He wanted Kirk to play dry — no echo; just a real dry Marshall tone. Wah-wah [pedal] is cool, I guess. But he had a similar style to Dave. Individually, personality-wise, [they were] completely two different human beings.
"Back in the day, when you went to go see METALLICA, the reason why you went to go see METALLICA is because we wanted to go see Dave — that's it," he continued. "Dave played lead guitar. He spoke in between songs. James sang — that's all he did. He didn't play rhythm guitar. It was the Dave Mustaine show. Period. That's it. And he was funny as sh*t — drunk. Oh, God, he was awesome. Dave was, like, the king back then.
"How you get kicked out of your own band, I don't know. I don't wanna talk about that… But as far as I'm concerned, personally, Dave Mustaine is the godfather of thrash metal."
Hammett was one of the original members of EXODUS and took Mustaine's place in METALLICA. In fact, Hammett not only came up with EXODUS' name, but he also was the first person from the band to meet singer Paul Baloff and subsequently bring him into EXODUS.