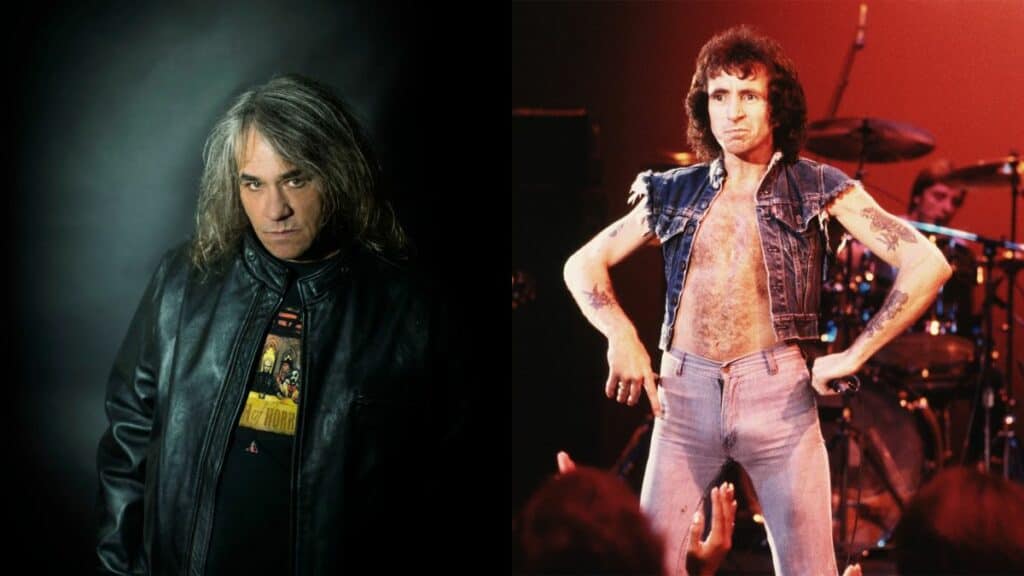 As part of Jonathan Montenegro's "My 3 Questions To" series, EXODUS frontman Steve "Zetro" Souza was asked to name his top three metal singers of all time.
Zetro responded: "I could go on forever; there's so many that I could say. But you have to give… For me, Bon Scott, Ronnie James Dio and, obviously, Rob Halford. But I then I could go Biff Byford [SAXON], I could go John Bush [ARMORED SAINT, ANTHRAX]. I have so many that I love and am influenced by — that I'm influenced by. They're such legends and they had such an impact on how singers like myself sing today, especially Bon Scott; I mean, my voice is a pretty much imitation of it."
In a conversation with Myglobalmind, Souza remarked on the transition in singers for AC/DC after their lead vocalist Scott passed away.
"You know, it took a while for everybody to get used to Brian Johnson after Bon. I was 16 when Bon Scott died, and I remember, I was, like, 'Oh, my god, what are they going to do?! That voice is that music.' He fitted that guitar, what they were doing; it was like a glove. How do you replace that? And then in time, Brian has become that, and out of everybody, I would have to say him and Bruce Dickinson [IRON MAIDEN] taking over from Paul Di'Anno did an amazing job in the transition."
When he's not on tour with EXODUS, Souza plays ocassional shows in the San Francisco Bay Area as part of his long-running AC/DC tribute band, AC/DZ. Joining him is DEATH ANGEL drummer Will Carroll.