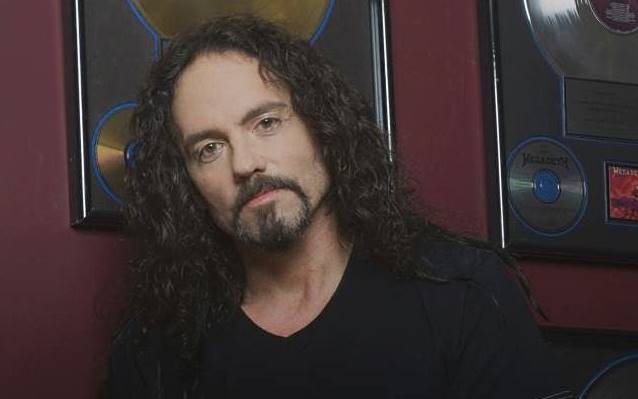 ****UPDATE 2****
Nick Menza's official Facebook page shared status of Nick's friend J Marshall Craig where he confirmed that drummer passed away last night on stage in L.A.:
For friends & fans: Nick Menza was in musician heaven last month when I took him to Rose Lane Studio a few weeks back to meet Sjoerd Auke Koppert and Damion 'Damizza' Young and the team there. There were many plans in the works, for the release of Nick's book that we wrote, a comic book version of his time with Megadeth and many, many other wonderful things, including a trip to stay with me and my family here in Cape Cod tomorrow. He died last night on stage in L.A. doing what he loved.

I have been asked by his family to be their public representative though this tragic and difficult time, so will be fielding all press inquiries. His mother Rose and father Don ask for privacy and prayers for them, and Nick's two young boys. News of a service, remembrance and celebration of Nick's life and music will be announced in the days to come.
**** UPDATE ****
Dave Mustaine tweeted about Nick Menza's passing.
TELL ME THIS ISN'T TRUE! I woke at 4 AM to hear Nick Menza passed away on 5/21 playing his drums w/Ohm at the Baked Potato. #nickmenzarip

— Dave Mustaine (@DaveMustaine) May 22, 2016
****ORIGINAL ARTICLE****
Former MEGADETH drummer allegedly died from a heart failure last night while performing with his band OHM at the club The Baked Potato in LA.
Even Dave Mustaine's son, Justis, posted a status on his Facebook page, saying "Rest In Peace Nick Menza", but we will probably have more details about this soon.
Menza recorded drums on four of MEGADETH's albums "Rust In Peace" (1990), "Countdown To Extinction" (1992), "Youthanasia" (1994), and "Cryptic Writings" (1997).