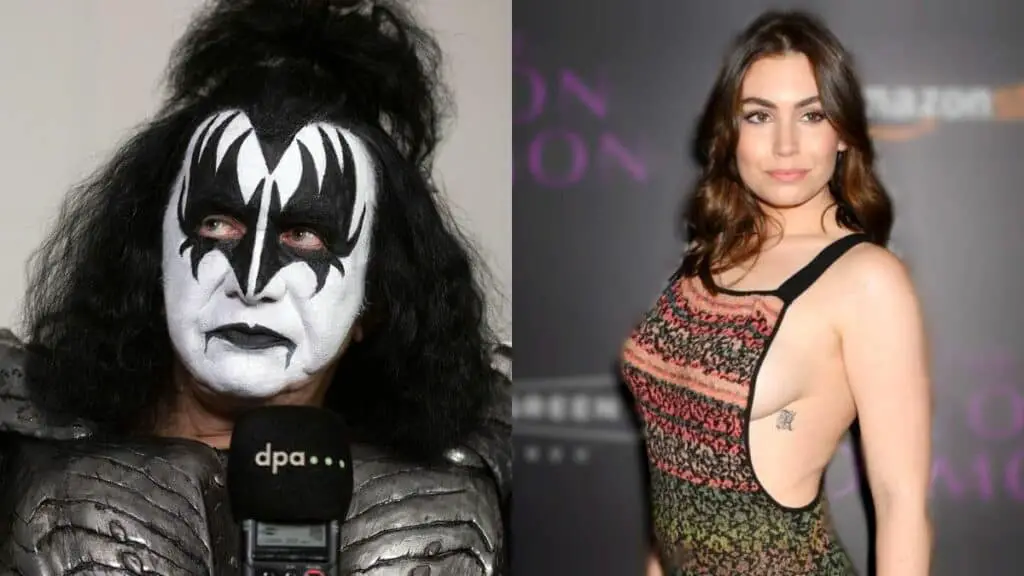 Gene Simmons, legend of the band KISS, gave an interview to Page Six in his Rock & Brews restaurant in El Segundo, CA, this weekend. He talked about his daughter Sophie's wedding plans — as well as how he found out and reacted to the news of her engagement.
"We were in Zürich [Switzerland] and Sophie and James, her potential husband, were there," Simmons joked, stating that nothing's official until they "cross the finish line."
"But in Zürich, Sophie literally said, 'Can we go out, onto the nice sunset and everything? Let's take a family photo,'" Gene recalled.
"I said, 'Sure.' And as I was posing, James dropped to his knees and I [gasped]."
Gene revealed that Sophie will say "I do" early next year at one of the family's properties in Malibu, with a reception to follow.
"February, she's getting married," Simmons said.
"I'm not ready. One second she's just a pair of cheeks with little legs walking around. Next second, she's a grown woman," Gene gushed. "I'm not ready. But it's happening. She's getting married and he's a great guy."
Gene further joked that Sophie and Henderson have "been living together for eight years… in sin!" and that his daughter's fiancé has his work cut out for him.
"She's going to make an honest man out of him," he said. "He doesn't know what he's in for because Sophie wears the pants there. He'll find out, yeah."