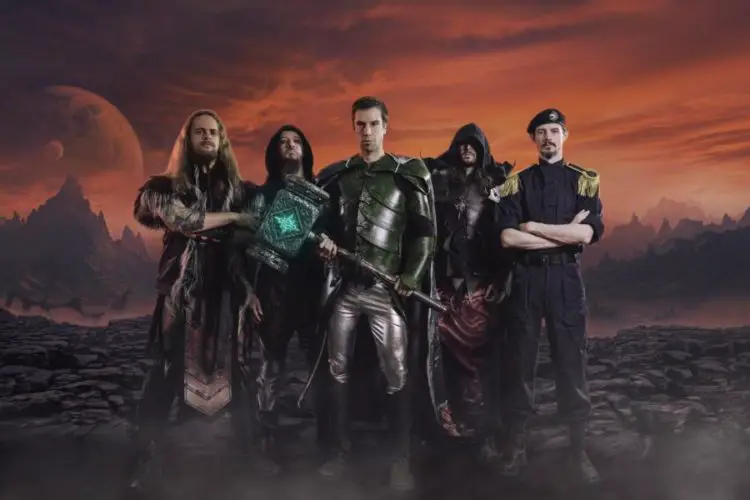 GLORYHAMMER have asked fans for "privacy" after recent allegations of racism and abuse have been made against band members.
As reported, GLORYHAMMER have fired their singer Thomas Winkler and not long after that an anonymous woman accused band's bassist James Cartwright of abusive behavior via Twitter post. Other screen shots of what is allegedly a leaked group chat between band members shows them using racist and misogynistic language, including the n-word.
GLORYHAMMER has since issued a statement that follows: "To our fans and the wider metal community,
"We know that many of you have questions relating to Thomas's departure from the band and about allegations made and documentation recently circulated on social media concerning members of GLORYHAMMER. There are matters that need to be resolved arising from Thomas's departure. We also need to deal with all issues arising in relation to the very serious allegations made and documentation circulated.
"This will all take time and we do not want to risk prejudicing the work that has to be done. We ask you to please bear with us. Dealing with this is taking all our time and energy. As a result we do not intend to make any further statements on Thomas's departure or the allegations and documentation until all issues have been dealt with.
"We really appreciate your concern for all of us, including Thomas, and request that you give us all privacy to resolve these issues during this difficult period. For this reason and to prevent us being distracted from what we need to do, we are turning comments on this post off. Thank you.