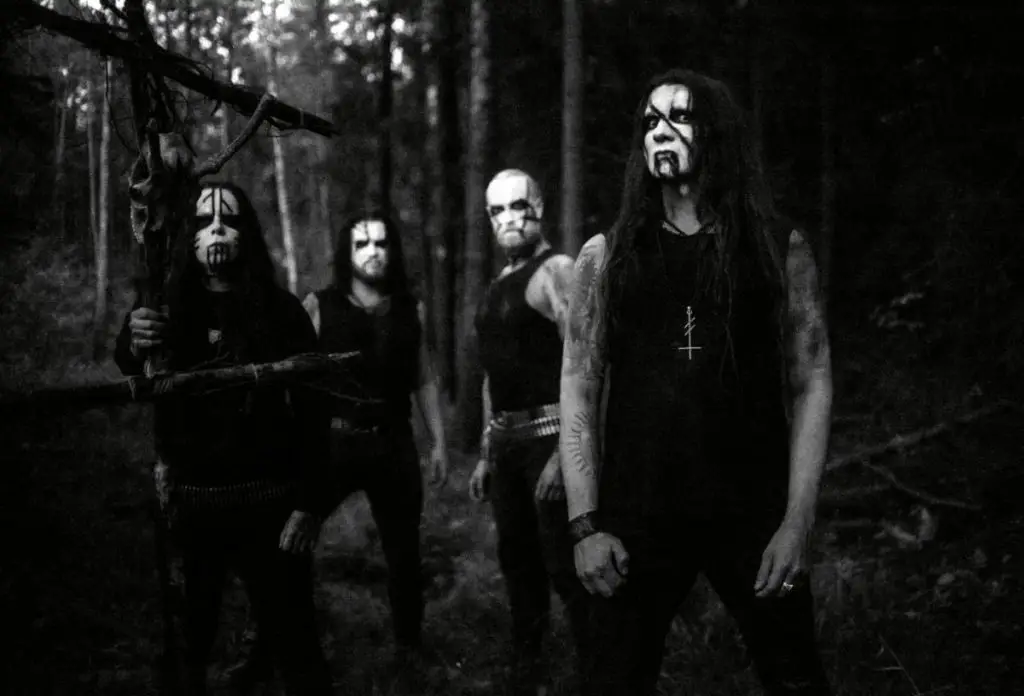 Long-running blackened death metal unit HATE today unleashes their new video for "Exiles Of Pantheon." The ferocious track comes by way of the band's Rugia full-length, recently released via Metal Blade Records.
With sharp, unflinching viciousness and a sense of atmosphere unique to the band, no one combines death and black metal quite like Poland's HATE. On Rugia, their savage twelfth full-length, they push the boundaries of their craft even further.
The "Exiles Of Pantheon" video was created in collaboration with 9liter Filmy film agency. Comments vocalist/guitarist ATF Sinner, "We're extremely proud to present this picture for one of the most brutal and vicious tracks on Rugia. The song is about an old faith being reborn through an unholy, blood-soaked ritual. There are references to archaic beliefs on the island of Rugia — the last bastion of western Slavic paganism. Making this video was one hell of a challenge, because we were shooting throughout the night in extreme weather conditions. In the end, I think we got a picture that fits perfectly with the music. Watching it, you can almost feel freezing cold rain slashing at your face. It's no doubt our best video thus far."
HATE elected to once again track Rugia at Hertz Recording Studio in Poland, and it was recorded, mixed, and mastered by the Wiesłaski Brothers (BEHEMOTH, DECAPITATED). Everything was laid down over about two to three weeks, with longtime collaborator Michał Staczkun providing the ambient elements of the band's sound. The only struggle came about at the mixing stage, where the final character of the record emerges. "Here we encountered many problems, contradictory visions, too. The producers had their own idea for the overall sound, which differed from what I had in mind, so we were trying to find a good compromise and it took us a few months." Given how strongly the personality of the record shines through, it is safe to say that the compromise reached was in its best interest, standing as perhaps the best sounding record in the band's long career.
HATE is also celebrating thirty years of activity with Rugia, Sinner affirming he is as driven as ever. "The fire is still burning! I'm proud that I have built a band with such strong energy, that's lasted for a long time in spite of numerous line-up changes and obstacles in our way. We are still here, and we create with ever growing consciousness and dedication. The energy speaks through us. Honestly, I think of the band as something much bigger and more profound than the individual people involved in it over any given period of time. I believe we create a channel for energies that surpass us."