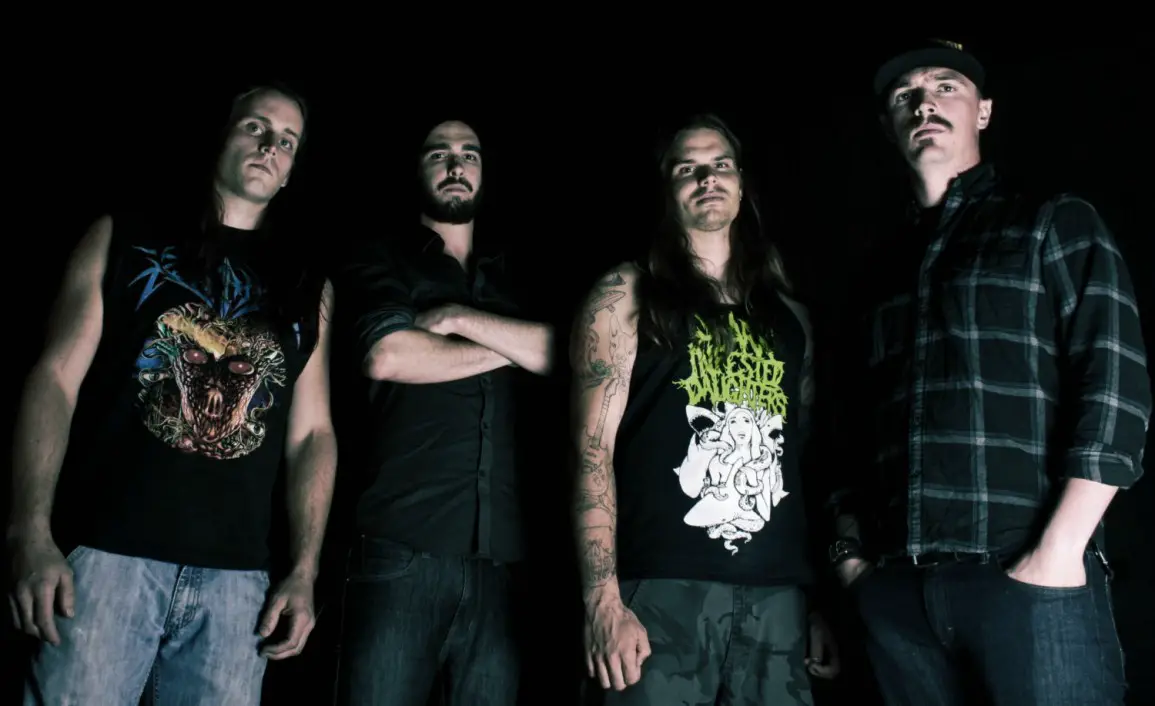 Originally formed in 2011, the Calgary thrashers formerly known as Hellborn Death Engines are beginning their resurgence under the new moniker ILLYRIAN with the recent additions of bassist / vocalist Jeff Perry (Sikarra, ex-Animus Labyrinth) plus British drum sensation Darren May (ex-Deacon Birch) who have brought new and progressive musical mindsets into the band to join original and founding members Scott Onofrychuk (guitars/vocals) and Brandon McNeil (guitar/vocals).
Evolving into a highly technical group playing thrash metal with their erratic and precise on-stage delivery, rapier wit, along with nostalgic charm, ILLYRIAN have removed the constraints of conventional metal sub-genre formula to replace their sound with a melting pot of technical thrash riffs, blistering solos, prog-influenced rhythms along with the band's signature tri-vocal attack all showcased on ten new thrashing tracks on their new album "Round 2: Fight". The album is set to be unleashed on October 7th and was co-produced by the band with Casey Lewis at Echo Base Studios plus mastered by Sacha Laskow (Every Hour Kills, ex-Divinity) at Perfect Fifth Studios.
Their first single and the album's title track "Round 2: Fight" can be heard below.
Album tracklist:
1. Walking In Sunshine (5:41)
2. Round 2: Fight! (4:31)
3. Opulent & Imperial (3:58)
4. Chaotic Neutral (3:28)
5. Zeta Reticulan (4:29)
6. Mindbender (4:25)
7. Five by Five (The Dark Slayer Comes) (4:06)
8. Wings of Freedom (4:47)
9. Technodrone (3:50)
10. Sound of The Serpent Siren (4:47)
Album Length: 44:05
Album pre-order here.
https://www.youtube.com/watch?v=bm915PWlBwE