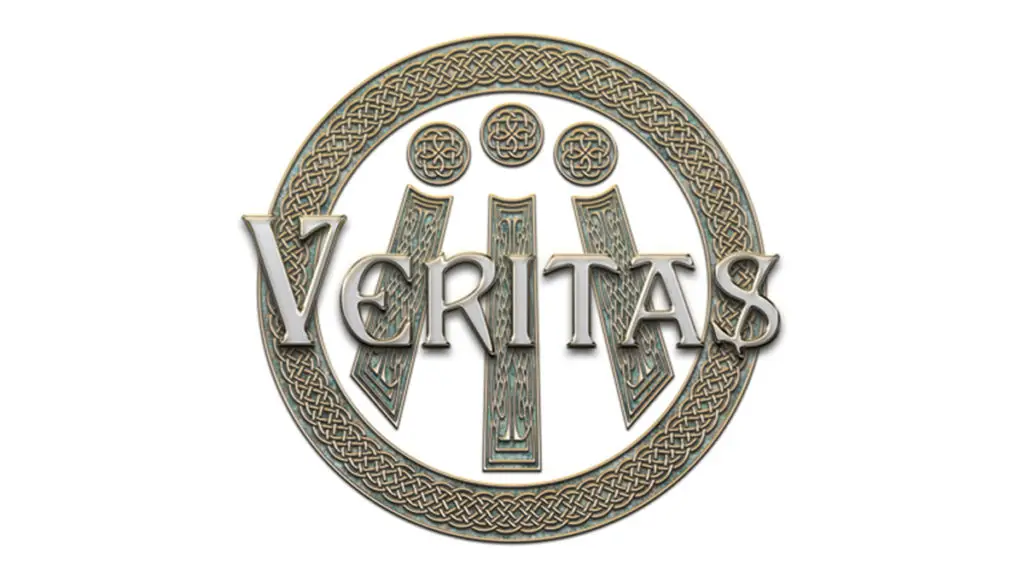 We recently had a pleasure to chat with a U.S. Hard Rock/Metal band VERITAS. Their debut studio album, Threads of Fatality, was released in 2020.
Entire chat follows below:
How did the Band form? And when?
Hey this is Geno Alberico, bassist of Veritas. In 2012 I moved to KC from Minnesota and while my first few searches came up empty, I somehow met up with Greg Wenk and Adam Hartley, the earliest form of the band Veritas, and we just hit it off, Greg had songs ready to record already so the hunt for a vocalist began. We found a young David Franklin and then found Denny Anthony after we gave both singers a listen to, we felt Denny was a better fit. Unfortunately, we lost Adam(drummer) shortly after that. Denny knew Mark Zonder and had worked previously with him in Signs of Reign. Mark gave our tunes a run and I do like playing with awesome drummers.
Who are the members now ?
Denny Anthony – Lyricist, vocals
Greg Wenk – All Guitars, Band leader
Geno Alberico – Bass
…and currently Recording with us The Incredible Mark Zonder on drums.
Tell us more details for your latest album.
Denny – Threads of Fatality is intended to expose our fallible concepts rooted in greed and selfishness and to remind us that Love is all we truly need to know. It's a journey I hope people will be willing to take with us.
Greg – Threads of Fatality is a collection of 14 songs. It's hard rock/metal with a classic sound and a bit of prog.
Geno – Threads of Fatality ROCKS HARD! yeah! took a little while longer than we expected but I did get to play with one of progs best drummers, Mark Zonder yeah can't wait for the second one, Wait till you hear a little -o-that one.
Who's responsible for the song lyrics and music of the album
Denny – So far, I write the lyrics and vocal melodies and the guys take care of the music. I composed the opening track using sequences and then Greg and Geno tore it up and made it a real song. Shy of a couple of interludes, I stay away from the music part.
Geno – Denny writes all lyrics, and Greg has the main melodies on guitar well handled ..I do my parts after Mark puts drums to it.
Is there any song or songs you prefer the most and why?
Denny – My favorites are Starlight, Sludge, and Love And Burn. The reason is because of how it feels when I sing them. Add to that the lyrical content and fantastic groove, and I simply can't resist those tunes!
Geno – Every time I try to single one out, I find they're all my favs and just can't decide.
Greg – The ones I have the most fun playing are Masquerade, Frail. Love and Burn and Starlight.
What were the goals and expectations for your latest album?
Greg – We all love playing music and I think we wanted to release music we would enjoy even if we weren't in the band. Hopefully, the songs are technical enough for musicians to enjoy but melodic for everyone else.
Geno – Attention was the main thing getting our music out to the public for all to hear..If we make some extra cash along the way awesomeness..
Do you get a lot of support from Social Network?
Greg – Yes, we've gotten a lot of great reviews, comments and met a lot of great people and seen our music played all over the globe in every country. It's been amazing!
Geno – Absolutely, Angel PR gets us out there and Greg does a lot of networking as well.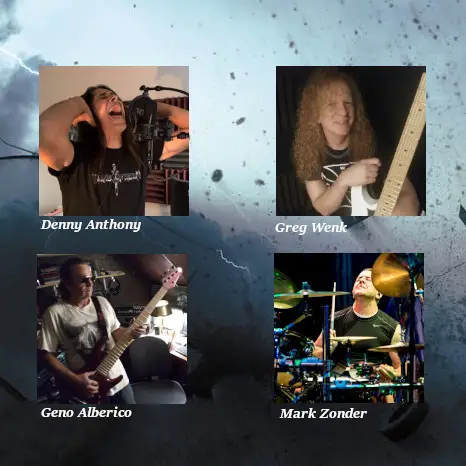 Will we expect a new song or album before the end of this year?
Greg – We are working on new songs for the next cd. I don't know if they'll be available for the general public before the end of the year. We will be using them to shop for a possible label. We'll see.
Did the pandemic affect any process of writing a new album?
Greg – It hasn't affected the recording process. It just takes time to create the best songs we can make.
Geno – More on the live performance side of the coin but not hampering recording though.
What have you missed the most during the pandemic?
Greg-Definitely getting out to shows. We also want to play our music live. The other thing I miss is basic lack of freedom but safety first, right?
Geno – Dying to Live ( Track 11 on cd ) and get out and play!
What's currently in your musical rotation?
Denny – I don't listen to music when I am in writing mode. Right now, we have 3 songs back from Mark Zonder and a fourth in the works, so I don't want external influences in times like these.
Greg -I've been listening to a lot of early Savatage, Manimal, Queensryche. Listening to great music inspires me. My guitar playing is a sum of my influences anyway.
Any Live shows planned?
Greg – We are definitely looking forward to playing out soon. Until then we are busy working on the follow-up cd.
Geno – Soon we hope!
Anything else you'd like to add or mention ?
Greg – Thanks for all the support everyone has given us. We hope to see you out at shows soon! If you haven't gotten your copy of our cd yet, check out our shop for music and shirts and pick up a few and help support our next cd.
Geno – Love you guys! We wanna play for ya darn it