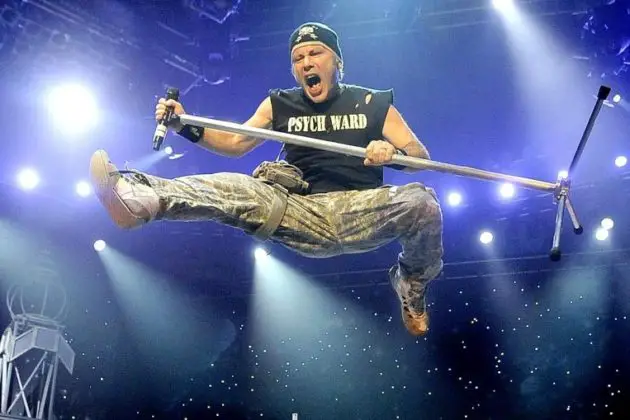 During a recent spoken-word show in Melbourne, Australia, IRON MAIDEN frontman Bruce Dickinson was asked by a fan if he thinks the band should be inducted into the Rock & Roll Hall of Fame.
He said: "Absolutely… I actually think the Rock & Roll Hall of Fame is an utter and complete load of bollocks, to be honest with you.
"It's run by a bunch of sanctimonious bloody Americans who wouldn't know rock and roll if it hit them in the face. They need to stop taking Prozac and start drinking f**king beer."
Having been eligible for induction since 2004, IRON MAIDEN is one of the biggest bands on the planet. Since the release of their self-titled debut album, the British heavy metal legends have released a further 15 full-length studio records, and sold over 100 million copies.