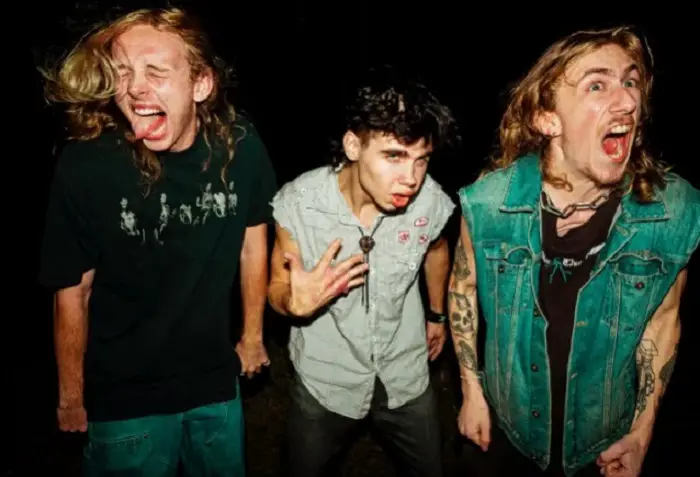 BASTARDANE, the new band featuring drummer Castor Hetfield, the son of METALLICA frontman James Hetfield, has just released its debut album, Is This Rage?.
In addition to the 21-year-old Castor, the Savannah, Georgia-based hard rock trio includes Jake Dallas on vocals/bass and Ethan Sirotzki on guitar. The group formed in 2019 from a collection of college students who met through jamming in basements, backyards, and anywhere that was available. Their brand of entertainment fuses fast high-gain riffs and power chord grooves with heavy feedback and clean, dissonant chord progressions.
Is This Rage? track listing:
01. Above All
02. Praise No Bliss
03. Gaslight
04. Chum
05. Revolt
06. Let The Wasted Die
07. Imposter
08. The Cavalier
09. Ad Infinitum
10. Faint-Hearted Soul
You can listen to the entire album via Bandcamp below.