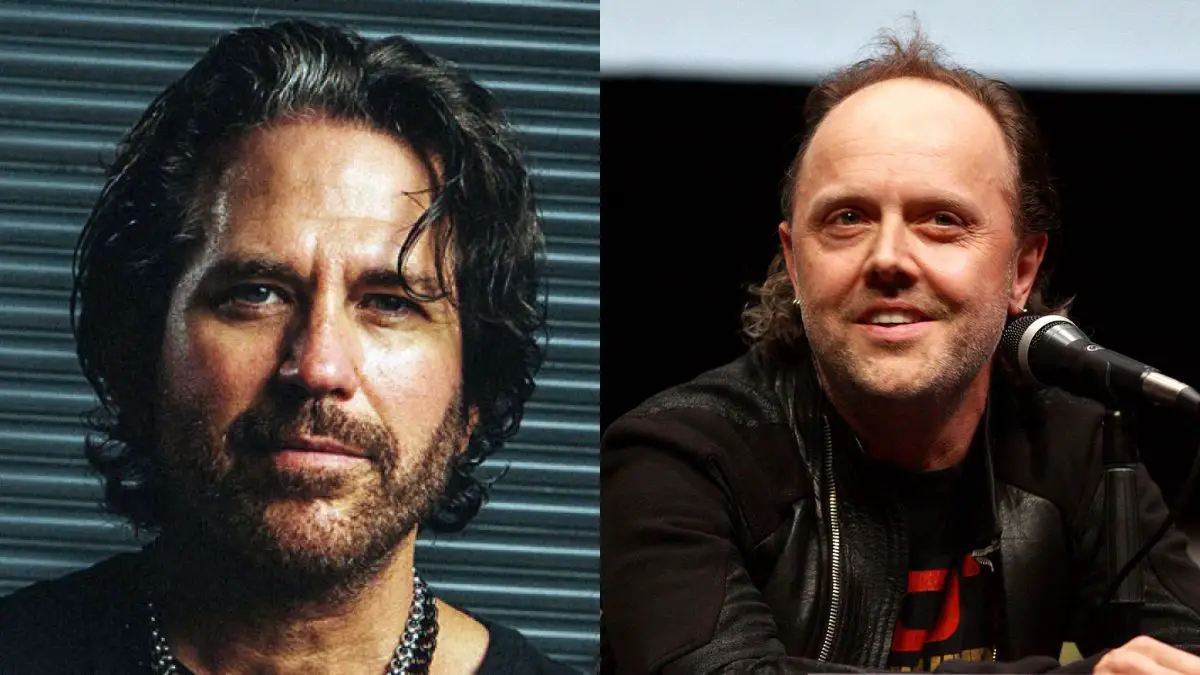 During the 1990s, WINGER had a rapid fall from grace as they went from being a popular band with great songwriting, talented musicianship, and good looks to a group that nobody wanted to see live. Reb Beach, the guitarist, recently revealed that this sudden change was largely due to METALLICA and, subsequently, Beavis and Butthead.
The reputation of WINGER suffered a severe blow due to the actions of METALLICA, who shared footage of Lars Ulrich throwing darts at a Kip Winger poster. This was showcased in the highly popular "Nothing Else Matters" music video, as well as the "A Year and A Half With Metallica" documentary.
In a recent interview with the "Appetite for Distortion" podcast's Brando, Kip Winger discussed how Lars Ulrich and James Hetfield handled the responsibility of hurting fellow musicians in a distinct manner.
Kip said: "You can see a video on Howard Stern, where [Lars is] going, 'Man, I threw darts at Kip but it was nothing personal' – and he's never apologized, but James Hetfield called me about a year and a half ago, and apologized for the incident. James was really cool. And, you know, James is the kind of guy I could totally be friends with. He was very sincere, and it wasn't like, he just called to apologize and then blow me off. He's actually texted me a few times; we text every now and then.

"I don't think Lars would ever call me to apologize," he continued. "But you know… I think everybody was just young kids. And they were thinking it was funny. To me, it's not funny to slag off a fellow musician. But, who knows? I mean, they were just doing what they were doing."