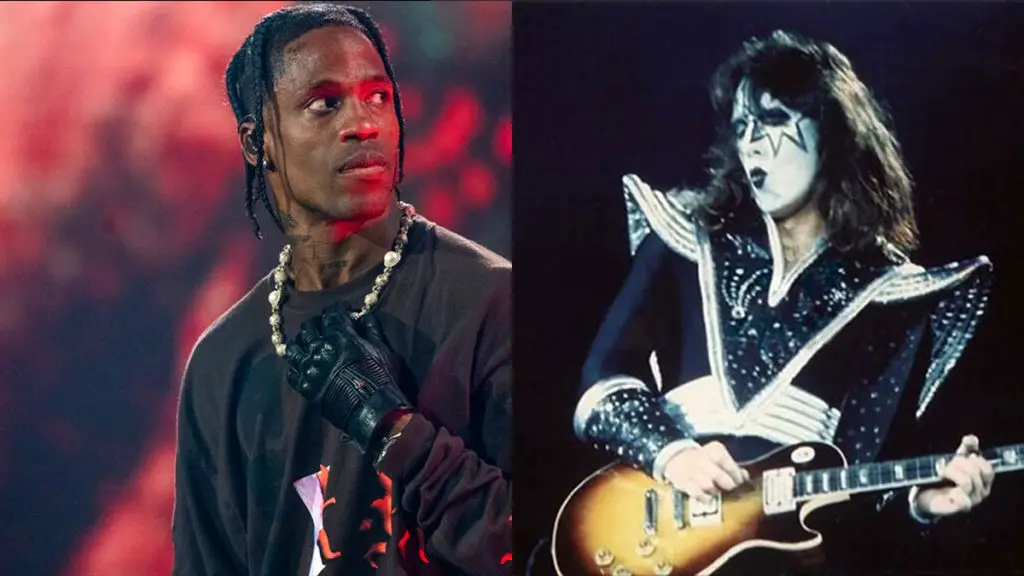 KISS founding guitarist Ace Frehley is promoting a conspiracy theory that asserts the crowd surge that killed nine people at Travis Scott's Astroworld festival was actually a "satanic ritual."
Ten people were killed and hundreds were injured in a surge towards the stage, including several children who got trampled.
In a Facebook post with a photo of a sock embroidered with the words "Not today Satan," the guitarist wrote: "In regard to what happened in Houston… our prayers go out to all the families who lost loved ones at the concert!
"Seems like it was a 'Satanic Ritual' gone very wrong! They'll Be Hell To Pay! [sic] For everyone who let those kids die!
"All people of every faith and religion should band together to stop this from ever happening again in America. God Bless!"
Frehley joined a chorus of evangelicaa chorus of evangelical Christians, TikTok users and QAnon supporters who have peddled the idea that the tragic events at Astroworld were engineered as a "demonic" human sacrifice to Satan. 
One video of a Pennsylvania pastor preaching to his congregation about the theory has reached hundreds of thousands of views on TikTok.
Greg Locke says in a clip: "If you think that was an accident, you are not paying attention. If you look at the stage setup, if you listen to the lyrics, this was not a mishap in a field in Houston. This was a satanic ritual, 100 percent."