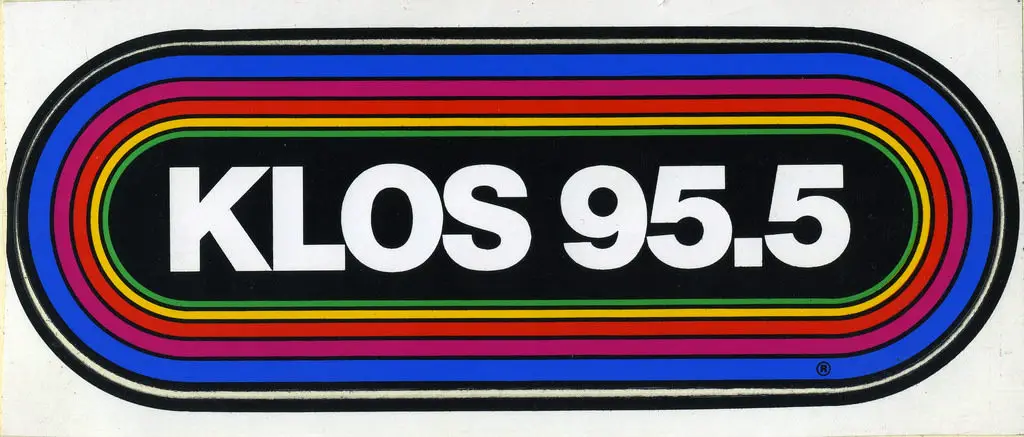 It's all over the news that the iconic classic-rock radio station in Los Angeles KLOS, which is reaching its 50th anniversary this year, has been sold.
The news was first broken a week ago when Tom Leykis wrote on his Facebook page that the owner of KLOS — Cumulus Media — might be close to selling the station to Meruelo Media, owner of Power 106 and KDAY (95.5.FM). One observer him me that "upper management over at Power 106 have been talking about this with their doors open."
Several days later, it was officially confirmed by Cumulus Media that KLOS was being sold to Meruelo Media for $43 million, who began operating the radio station under a local marketing agreement. This makes KLOS the third FM property in Los Angeles under Merulo, joining rhythmic top 40 station KPWR and classic hip-hop outlet KDAY.
As for the future of KLOS, Don Barrett of LARadio.com wrote:
After 50 years at 95.5/fm, will the new owners change the format? We don't know. Technically, Meruelo takes over programming today. Even though revenue has dropped substantially since billing in the $35-40 million range, we imagine Meruelo will want the revenues already on the books. Plus the station does VERY well in Men 18 – 34. Otto Padron, president of Meruelo, added, "KLOS will be a crown piece in our strategically curated, L.A.-focused multimedia portfolio. As we've done with all our media properties, we will take full advantage of our deep local resources to grow the globally recognized KLOS heritage rock brand for generations to come."

Who knows, maybe the new guys have some new ideas. After all, Chris Ebbott has reinvented Classic Hits at K-EARTH to where it is now #2 in the current ratings just released. Cumulus also announced some station swaps in Allentown and the Lehigh Valley.

Mary G. Berner, president/ceo of Cumulus, said, "These transactions are part of the continued execution of our portfolio optimization strategy. Both transactions are accretive, and the sale of KLOS to Meruelo Media at an attractive multiple allows us to generate substantial cash, which can be used to further pay down debt and invest in high potential business opportunities."
More fuel to the possibility of KLOS going off or staying on the air has been added, with heavy metal fans and KLOS listeners demanding either the return of the legendary long-off-the-air KNAC (105.5) or the birth of a new radio station playing heavy metal music. A Facebook page dedicated to KNAC wrote:
We just heard that apparently KLOS is being sold. Now's our hope that KNAC-FM will finally be resurrected, or there will be another radio station around the L.A. and O.C. areas playing at least some of KNAC's staples such as IRON MAIDEN, SLAYER, TESTAMENT, ANTHRAX, DIO, ARMORED SAINT, DREAM THEATER, PANTERA, just to name some. Either way, the Southern California heavy metal scene has been overdue for a radio station like this since KNAC "faded to black" in 1995.
KNAC – which went through several configurations before selecting a hard rock and heavy metal format – first signed on as "Pure Rock" on January 8th, 1986 with AC/DC's "It's a Long Way to the Top" and signed it off with METALLICA's "Fade to Black", only to be revived years later as the internet-only radio station KNAC.COM.
The Long Beach-based radio station not only developed a huge following among heavy metal fans worldwide – thanks to the infamous black-and-white KNAC bumper stickers and t-shirts – but it was also responsible for giving countless bands their first taste of exposure in Southern California in the 80's and 90's, such as METALLICA, GUNS N' ROSES, BON JOVI, POISON, MEGADETH, PANTERA, TESTAMENT, SOUNDGARDEN, ALICE IN CHAINS, STONE TEMPLE PILOTS, WHITE ZOMBIE, SKID ROW and STRYPER.