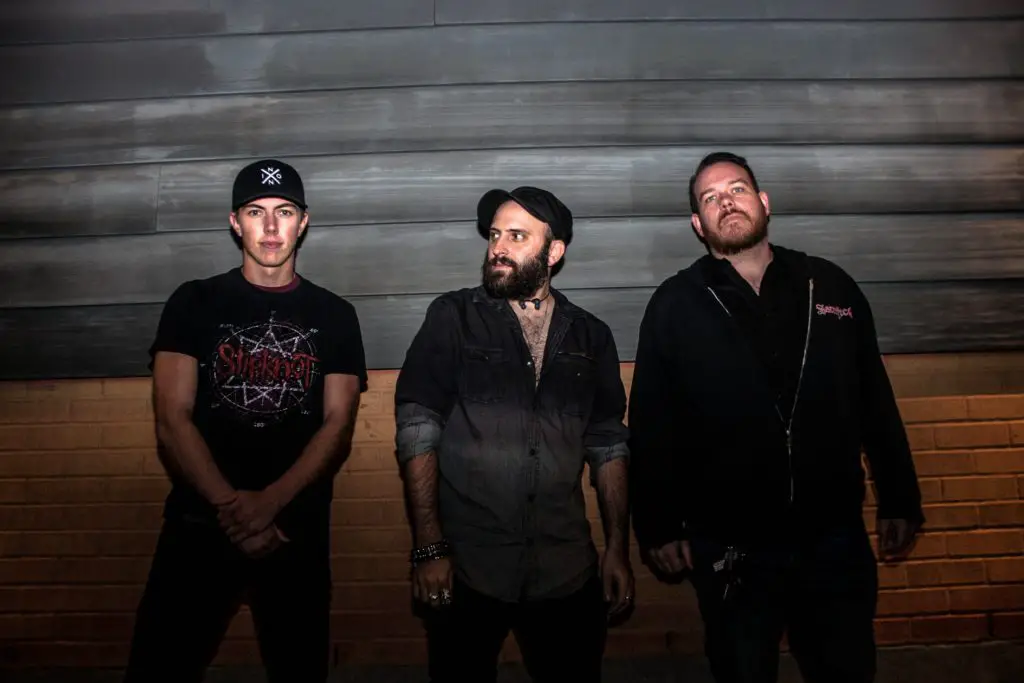 Canadian gothic/power metal act MALACODA – featuring Lucas Di Mascio (vocals/keys), Wes MacDonald (guitars) and Zachary "Zak" Stulla (bass) – are getting ready for the official release of their new independent EP, "Crawling Chaos", on April 2nd. The four-track effort was recorded and mixed by Lucas Di Mascio at Old Haunt Recording Studio from winter of 2019 through spring of 2020, with mastering duties being handled by Dan Dubois at Schematic Sound during summer of 2020.
Leading up to the release of "Crawling Chaos", Malacoda premiered a lyric video for single "Crawling Chaos" (which features guest vocalist Beth Wilson + drummer Victor Boechat), plus a visualizer for song "Deadlights" (also with Victor Boechat), and today we're happy to help usher in an official bass guitar play-through video for the impending EP's title-track. You can check out the bass play-through below.
"This play through was a lot of fun for me to film. I recently dove into getting creative with the angles I could capture with my go pro and in doing so it really helped me create a unique video for one of my favourite songs off the upcoming ep," comments bassist Zak regarding the new video.
With music described as "dark, foreboding and with lyrics to enjoy as well as unsettle." (Powerplay Mag UK) being a constant in the band's sound, the next step would be to write a follow up to Restless Dreams. While looking for a drummer, the band recorded throughout the rest of 2019/2020 with friends behind the drum kit.
Previously speaking on the track, Lucas said, "The song is based on the movie, It's one of the better horror movie remakes that's come out recently. We really tried to capture the emotion from the film with this one."

TRACKLISTING:
1. CRAWLING CHAOS
2. DEADLIGHTS
3. FROM THE DEPTHS (feat. James Delbridge)
4. THE HARSH LAW