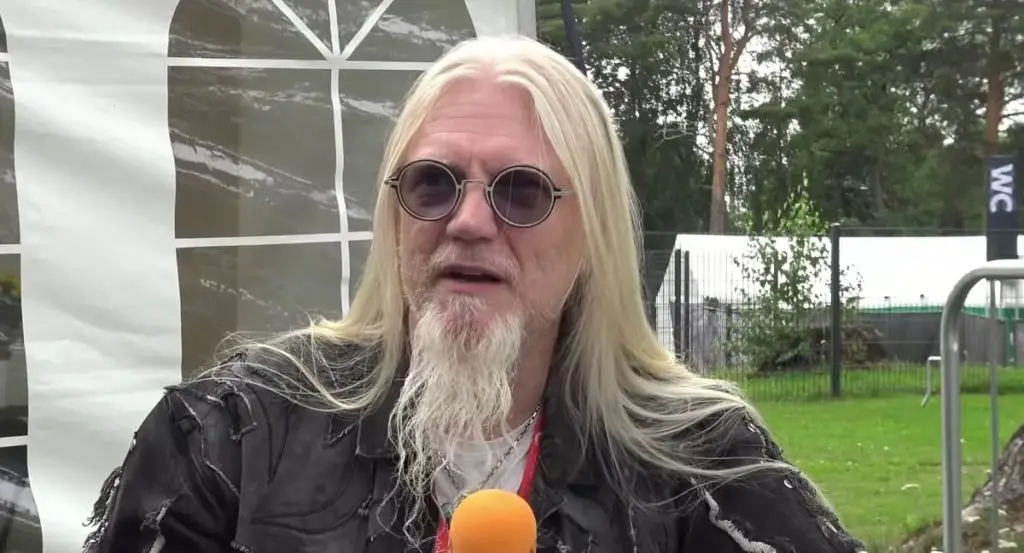 In a new interview with Finland's Chaoszine, former NIGHTWISH bassist/vocalist Marko "Marco" Hietala says that it took him a "long" time to finally make the decision to leave the band.
Marko left NIGHTWISH in January 2021 and has since been replaced by session bassist Jukka Koskinen (WINTERSUN).
Now, Marko revealed that he went through a dark period in his life, which included depression, insomnia, anxiety and an eventual attention-deficit/hyperactivity disorder (ADHD) diagnosis.
On how he eventually came to the realization that exiting NIGHTWISH was the right thing to do, Hietala said: "It was a long process. Of course, the COVID year that was there, where I had a lot of time for soul searching, it obviously gave me the last incentive that I need something else, that if I just continue with this I'm just gonna get sicker and sicker. But, of course, it's a process.
"I've been chronic depressive since 2010 [or] 2011, so I've been on a permanent medication ever since. Sometimes you get used to the meds [and] you will need more. We did raise [the dosage] during the years also, but it just didn't work. And now that I started to do… I had psychotherapy for over four years now, and then I also talked to psychiatrists and some doctors and did that also in Spain. Then my psychiatrist here in Finland said that I should do these ADHD neuropsychological tests, which I then did in Spain. And, okay, I got it."
Marko reiterated that he "had been thinking about" leaving NIGHTWISH "for a while" before making the final decision. "Because I had a lot of weight. And I tend to… With the attention disorder, it tells me that when there are lots of trouble, then the disorder makes it into a real chaos," he revealed. "There's a sh*tload of stuff coming and going and no peace anywhere.
"And for a year or two, I was already waking up every night at three o'clock to bad dreams and anxiety. So I'd say that the whole process probably started already with my former divorce [in 2016]. That was a very sad time when you think about your kids and your broken homes and all that. And then, when I started to get clear from that, then there were, well, all kinds of things. I don't really wanna go any deeper to what kind of things I'd gone through, but I'd gone through enough."