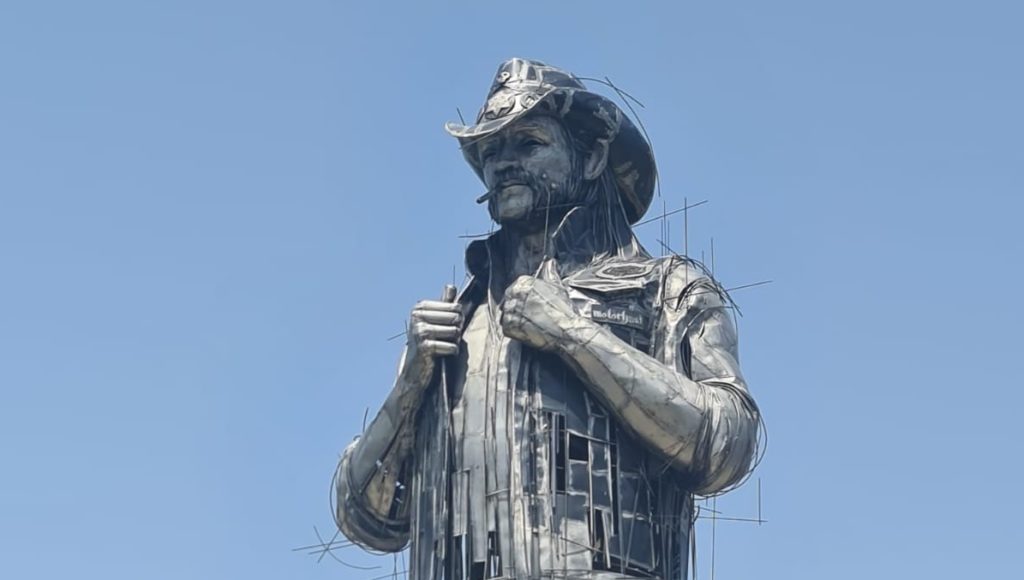 A massive new statue of legendary MÖTÖRHEAD frontman Ian Fraser "Lemmy" Kilmister has just been unveiled at this year's edition of Hellfest, which is taking place over two weekends in June.
The all-new Lemmy statue replaces the previous sculpture of the MÖTÖRHEAD mainman which was revealed six years ago but was reportedly falling apart due to the fact that the plaster, of which it was partly composed, was seriously crumbling.
The upgraded Lemmy statue is the creation of Caroline Brisset, an emerging French sculptor who has exhibited her work in France and Belgium.
"I said yes because it was a great project," she said in an interview with Ouest-France. "And it was also quite a challenge to make such a big statue in such a short time."
Lemmy passed away on 28 December 2015, four days after his 70th birthday, from prostate cancer, cardiac arrhythmia and congestive heart failure. According to the band, his cancer had only been diagnosed two days prior to his death.