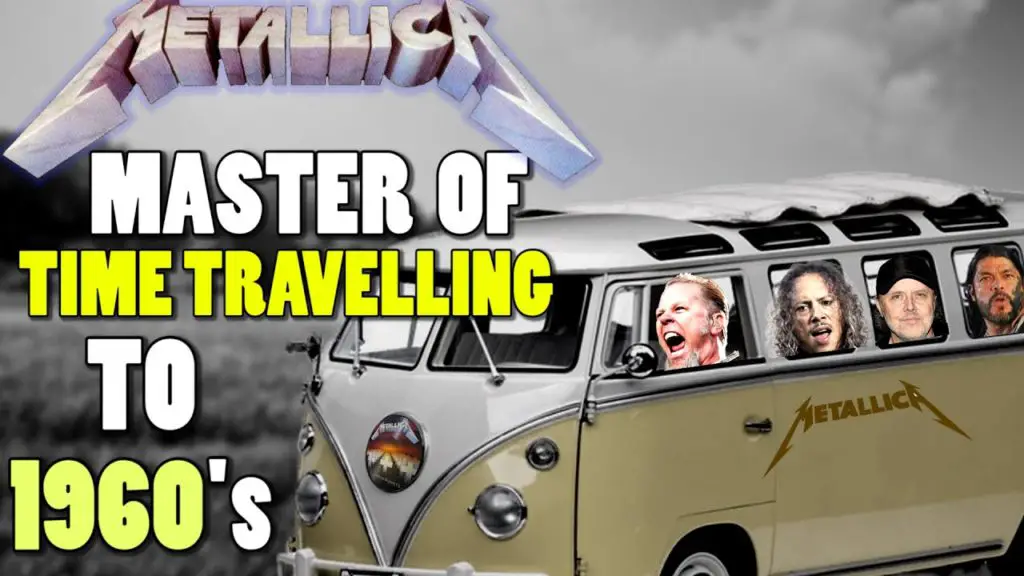 YouTuber and musician Denis Pauna has shared an interesting rendition of METALLICA's classic "Master of Puppets," reimagining the song in a '60s rock vibe.
"This time I took some vintage vibes and injected late 1960s (and some early '70s as well) rock atmosphere in METALLICA's thrash classic 'Master of Puppets,'" he wrote. "The song is shortened and some lyrics aren't displayed. I made something like this for the first time ever, I may do this topic more!"
Check out the song below.
This past July, METALLICA announced details of its massive 40th-birthday celebration: The band will mark this milestone by inviting the worldwide METALLICA family to join them in their hometown of San Francisco for two unique live shows featuring two different setlists December 17 and 19 at Chase Center. Tickets for these shows were made available only to registered members of METALLICA's Fifth Member fan club.
The 40th-anniversary shows see METALLICA return to Chase Center for the first time since the September 2019 "S&M²" concerts that also served as the venue's grand opening. It was impossible not to notice that fans from more than 60 countries traveled to the City by the Bay and completely took over San Francisco for "S&M²" weekend. That outpouring of positive vibes from around the world inspired METALLICA to invite those Fifth Members back — and this time, in addition to the two shows at Chase Center, METALLICA will be curating other live music and comedy events, Blackened Whiskey tastings, and so much more all around the city during the long four-day weekend of celebrations starting on Thursday, December 16.