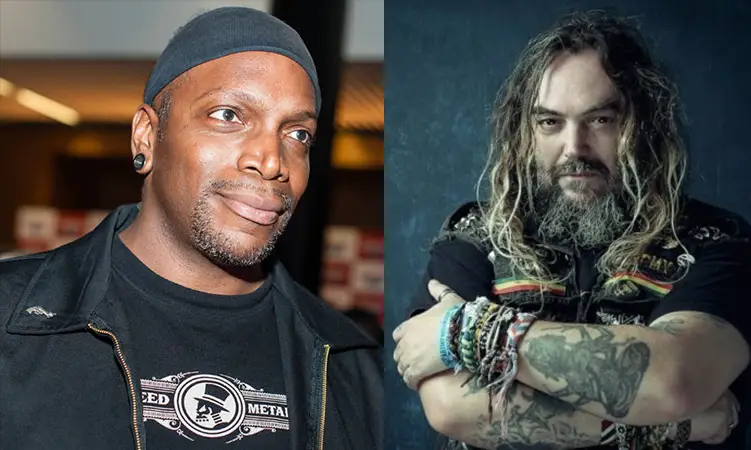 Former SEPULTURA frontman Max Cavalera's wife and manager Gloria Cavalera has slammed the band's current frontman, Derrick Green, for comments he made in a recent interview about a possible reunion with Max.
In a recent interview with the "Scars And Guitars" podcast, Derrick was asked why he thinks SEPULTURA still gets asked about a possible reunion with Max:
"I think for some people, it's hard for them to really move on," Derrick said. It's hard for people to change in general — for the fact that they're fearful of change, because of the unexpected when changing. It's hard for certain people, but that's okay. It's not where we're at musically, and thank God that we were able to move forward and not only rely on the past. I think it's natural for certain people that they gravitate to something that they've known from the past, and maybe that's just where they like to have their heads."
"I never wanted to be in that position, just because I'm an artist and, for me, it's important to really explore and to evolve, and change is actually necessary," he continued. "And that's something that's happening in all of our lives, so I accept it and go with it and living within the moments that are happening now."
"I don't worry too much about other people and them being trapped in the past. It's just something I don't wanna be a part of or be near that. [Laughs]"
Yesterday (February 3), Gloria took to her Facebook account to write the following: "Hey I have a shout out! F*ck You! Max and Iggor never ever talk about a reunion. Why do you think they left? Lol. You're needing to talk about Max and Iggor to get some press?? Yeah it is hard for YOU to move on! Max and Igor can Return to their Roots and all you can do is sing lyrics my husband wrote!"
Max left the band in 1996 after the rest of the band split with his wife Gloria as their manager. His brother, drummer Igor Cavalera, stuck around with the group for another 10 years before leaving SEPULTURA  and re-teaming with Max in CAVALERA CONSPIRACY.