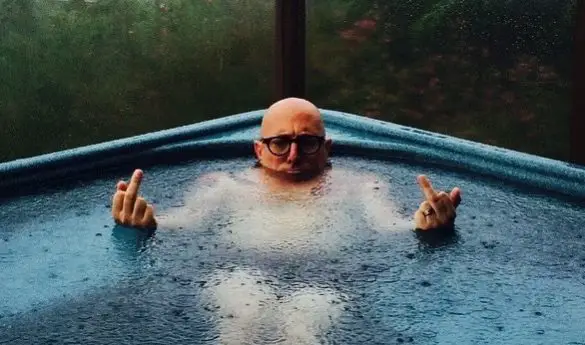 Alternative Nation reports a fun little piece of TOOL memorabilia has surfaced via eBay, and it can be yours for a measly price of $12,000.
The item in question is a drumhead signed by each member of the band, also featuring a bug drawing by Adam Jones and a drawing of a p*nis doing nasty things to the aforementioned bug, courtesy of Mr. MJK.
The description reads: "14-inch snare drum head played by Danny Carey. Purchased from merch booth at the concert in St Louis, MO 1-22-2016.
"Original bug drawing by Adam Jones, other drawing/markings by Maynard James Keenan & Danny Carey. It is signed by all four band members."
You can check out a few photos of the drumhead below.