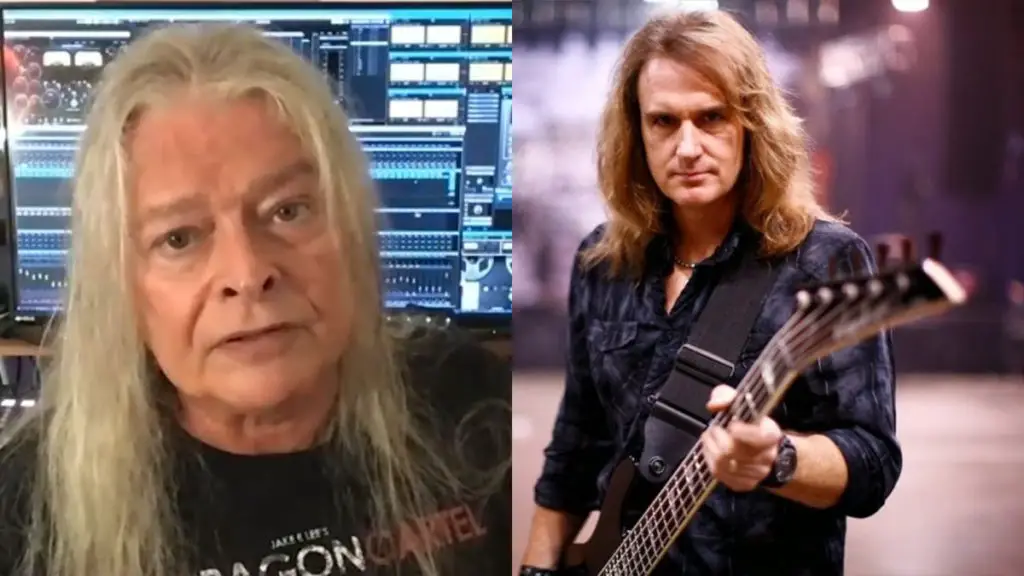 British record producer and recording engineer, Max Norman, commented on former MEGADETH bassist David Ellefson, following accusations that the bassist groomed a minor. Ellefson was also fired from MEGADETH earlier this week.
Norman worked with MEGADETH on three albums — Countdown to Extinction (1992), Youthanasia (1994), Hidden Treasures (1995).
Norman said about Ellefson's incident in a new interview with The Metal Voice: "My girlfriend sent me a link to the video I had no idea and I didn't know what it was but I can't unsee it now, that is the problem. I feel sorry for David (Ellefson), he made a mistake, it was a silly thing to do, I feel sorry for him.
"I also have kind of mixed feelings about this," he continued. "I understand Mustaine removing him from the band. The one thing that Dave Mustaine will not tolerate is being made fun of because of his upbringing I guess and because of the way he is. I think he thought about this and thought about it. It's a brand he has to protect.
"I don't know this for a fact (just assuming) he was probably thinking I can't go out on stage with this guy because everybody is going to be pointing at him (making a hand gesture). So I can't really blame Mustaine but I see both sides of the story. I certainly don't think that David Ellefson is a ped*phile; he is probably guilty of what 90% of the other musicians out there have done at one stage or another. It feels a little weird because he is a pastor and there is this religious thing there as well. 
"I see both sides and I don't want to be judgmental about it," Norman added. "I feel sorry for David cause it's going to affect his whole life and he has a whole lot of other stuff going on and it's going to affect that stuff too, the guy is going to go through a real hard time. The only other thing I would like to say is if David (Ellefson) sees this maybe he will do this. I do think that he should apologize publicly to his wife and his family for the embarrassment and maybe to MEGADETH too, I don't know. But like I said I am not going to judge it. It is very unfortunate and kind of sad. Who knows the whole story, no one knows."