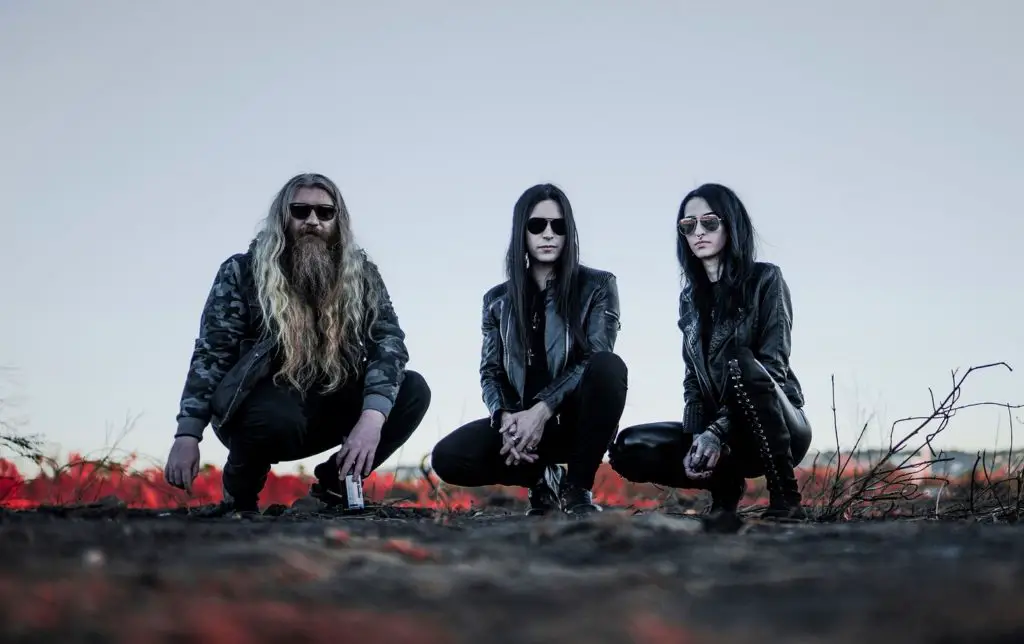 Los Angeles based instrumental death/doom metal band, SORDES DOMINUM, has been officially banned from YouTube almost two weeks after their debut video release for their new single, "Exillium."
"The band received no warning email, or any exact reason as to why the video was removed. Not only was the video permanently deleted, but the whole channel was terminated entirely. The video was created solely out of love, and artistic expression as a short film and performance to represent the instrumental music," band comments.
The band received an email from YouTube on July 7th 2021, stating the following: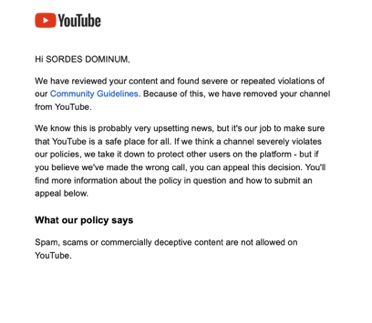 Video for "Exillium" can be seen at band's official website here.
"Exillium" showcases SORDES DOMINUM's unique guitar and bass tuning, while creating horror themes, atmospheres, and punishing riffs. It was produced, mixed, and mastered by Alex Crescioni (3 Headed Snake, Alexander Blackstar, Ritual Aesthetic) at Stygian Sound. The music video was directed and edited by Vicente Cordero of Industrialism Films. A cinematic, horror-style metal band, SORDES DOMINUM brings evocative orchestral and atmospheric overtones to their music. Fans of SEPTICFLESH, CANNIBAL CORPSE, CRADLE OF FILTH, and SUN O))), will enjoy this band — and they uniquely cater to death, doom, and gothic metal fans alike.