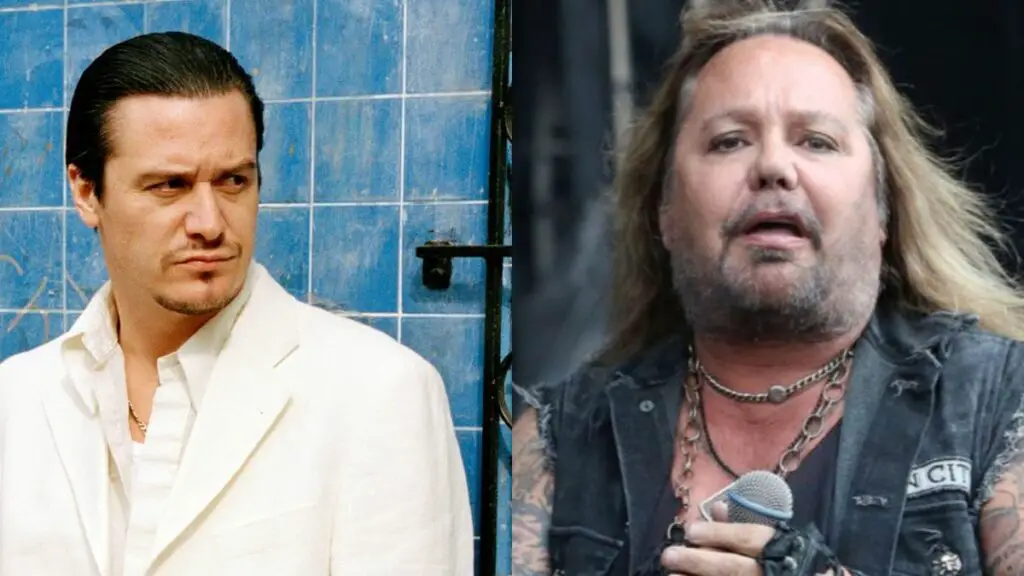 Mike Patton spoke about his contributions to DEAD CROSS's recently released II, which included a cheeky lyrical reference to the MÖTLEY CRÜE frontman Vince Neil.
In 2016, Patton replaced Gabe Serbian as the vocalist of DEAD CROSS. Dave Lombardo (drums), Justin Pearson (bass), and Michael Crain (guitar) had already written and recorded most of the band's 2017 self-titled debut at that point, so all Patton had to do was re-record vocals that Serbian had done earlier.
The upcoming record was a different story. Although careful not to overstep any boundaries — "Singers are f**king idiots. They think they own the f**king show, but they don't," he recently said of singers who think the band spins around them — Patton was with the band throughout the creative process behind II.
In a new interview with Revolver, Patton was asked how this affected the album's writing process.
He responded: "I don't know if it affected the way the music was approached, but it definitely affected my approach. I'd been a replacement singer another time, with another band. [Laughs] That was Faith No More, and our first record took off. It was a great success. Then, once I dug my teeth into it on the second record and integrated better, that's when we found our collective voice.
"And I would say the same with this band. The first record was like, 'Here's the music — go!' That's not to say it was a rush job, but this one was a lot more thoughtful and methodical. And it took a lot longer due to the pandemic."
Regarding one of his references to Neil, Patton said: "What did I say again? I forget. Wasn't I kind of making fun of him? Oh, yeah: 'Like a Vince Neil who sings too many songs.' Yeah, like fat, old — we all know where he's at now. I'm conscious of that, and I also fear that I may become that. [Laughs] So why not talk about it?"