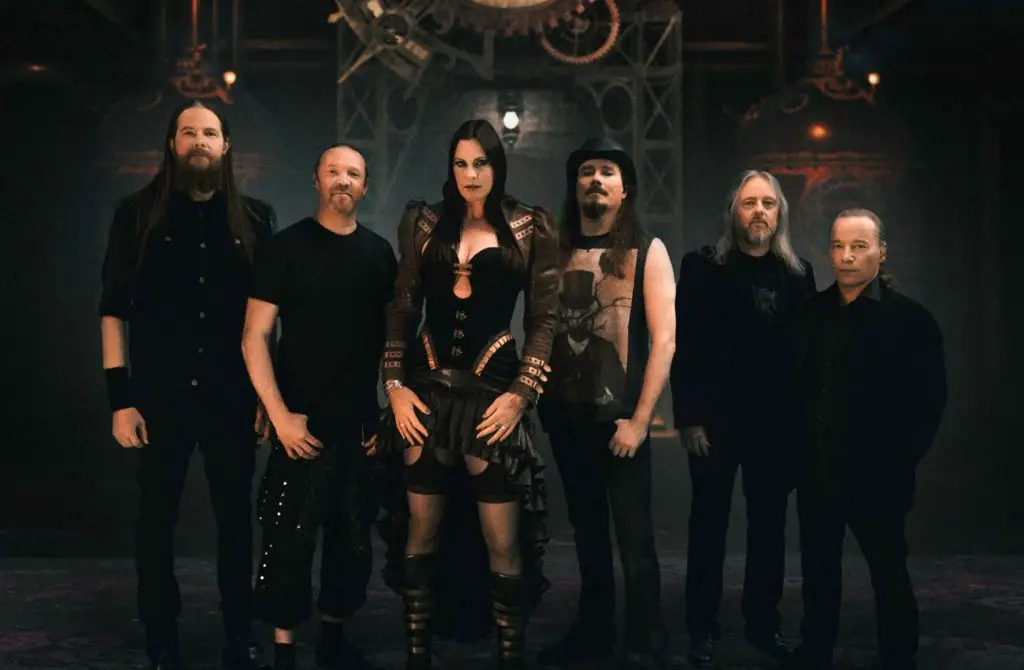 NIGHTWISH has revealed their intention to pause from performing live and will not embark on a tour for the promotion of the group's upcoming studio record.
Earlier today, NIGHTWISH issued the following statement on band's social media: "As the Human :ll: Nature – World Tour is drawing to a close, we feel now is the time to tell you of our plans for the next phase in our journey.
"After the planned shows for June 2023 we will be 'hanging up our spurs' for an indeterminate time, as far as live concert performances go, and won't be touring the next album.
"The reasons for this decision are personal, but, we all agree, vital to the wellbeing and future of the band. Be assured that we still love working together, and this decision has nothing to do with Floor's [Jansen, NIGHTWISH singer] pregnancy or our other individual projects.
"However, an album of 12 new songs will see bright daylight in 2024, as will 3 music videos! The band is positively hyped beyond words over this new upcoming musical adventure.
"Stay tuned for updates from our legendary NIGHTWISH band camp & studio this summer!"
NIGHTWISH's latest studio album, Human. :II: Nature., was released in April 2020. It is the band's first double album, with the second CD complete with orchestral music rather than metal.
Following the departure of original drummer Jukka Nevalainen the previous year, this is the first album to feature Kai Hahto as official band member, although he had already acted as Nevalainen's replacement on the band's previous album, Endless Forms Most Beautiful. It is the sixth and final album to feature bassist/vocalist Marko Hietala before his departure in January 2021.