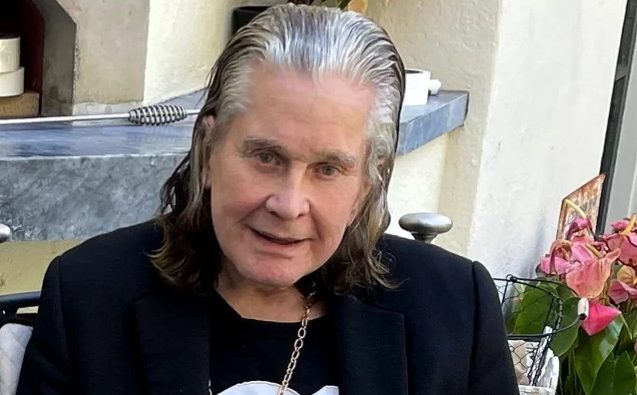 Legendary BLACK SABBATH singer Ozzy Osbourne has tested positive for COVID-19.
The news of his diagnosis was shared by his wife and manager Sharon during a recent episode on her new show "The Talk UK."
She said (via TMZ): "Ozzy was only diagnosed… It was, like, middle of the night [U.K.] time. I spoke to him and he's okay."
"I am very worried about Ozzy right now. We've gone two years without him catching COVID and it's just Ozzy's luck he would get it now."
Asked what the first thing is that she will do when she flies back to Los Angeles from the U.K., Sharon said: "[I will] hold him and kiss him with about three masks on, I think.
"My family is my life," she added.
Sharon previously offered a health update on Ozzy, saying: "He's doing okay. He's got one more operation left to do and then he's dying to come back home."
Earlier this week, Daily Mail reported that Ozzy — who revealed two years ago that he was battling Parkinson's disease — has applied for permission for a "rehabilitation" wing at his historic Grade II listed home in Buckinghamshire, England.
The extension will feature "an abundance of stopping and sitting" spaces, "discreet grab rails and aids" and "soft non-slip surfaces" as well as a self-contained nurse's flat.
There is also a "pool house orangery," "garden room" and a "health and welfare exercise studio."