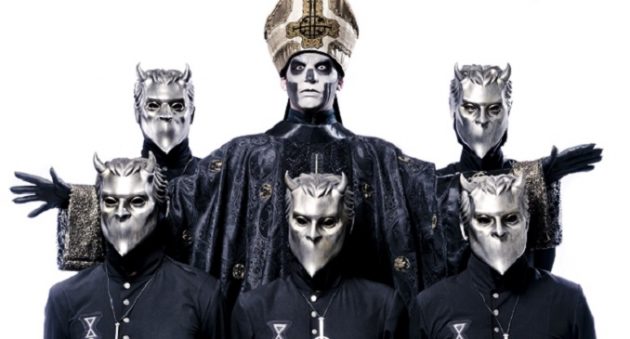 GHOST frontman Tobias Forge, who performs by Papa Emeritus, made a formal reply to the lawsuit his former bandmates filed against him.
The full document was translated to English and is available via Reddit in two parts here and here.
As reported, Forge is sued by Simon Söderberg (Alpha), Mauro Rubino (Air), Henrik Palm (Ether) and Martin Hjertstedt (Earth) over money-related issues. None of the musicians suing the frontman contributed in the band's songwriting process.
In his response, Tobias stated there was no legal partnership between him and the musicians, describing former bandmates as "musicians for hire."
He also said that the members who filled the suit weren't entire envolved in recording process who were filled with freelance studio musicians.
Forge also explained how he directed ex-bandmates on how to act and perform onstage, describing them as neither "irreplaceable" nor "crucial."
Additionally, the frontman stated that Ghost's touring costs have almost always "exceeded the income," adding he used his own money generated from publishing rights to pay the band.
Finally, despite expressing concern that the whole lawsuit has ruined the mystique and anonymity of the band, Tobias provided a full list of all members the band had since its inception. Here is the list:
Gustaf Lindström (2010 – 2011)
Simon Söderberg (2010 – 2016)
Aksel Holmgren (2010 – 2014)
Martin Persner (2010 – 2016)
Mauro Rubino (2011 – 2016)
Rikard Ottoson (2011 – 2014)
Linton Rubino (2014 – 2015)
Henrik Palm (2015 – 2016)
Marin Hjertstedt (2015 – 2016)
Megan Thomas (2016)