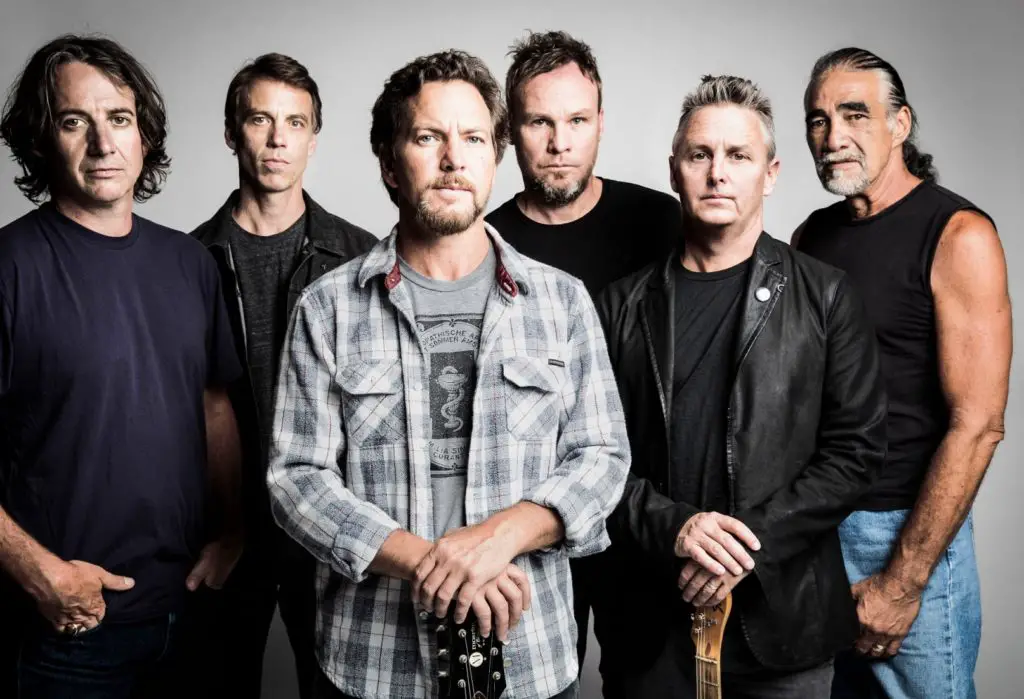 PEARL JAM has released a new song "Quick Escape" which is taken from the band's upcoming album Gigaton, out March 27 via Monkeywrench Records/Republic Records. Music video for the song is can be seen below.
According to Rolling Stone, "Quick Escape" sees frontman Eddie Vedder narrating a sci-fi story about a devastated planet — "The lengths we had to go to then/To find a place Trump hadn't f*cked up yet" — that ends with humanity taking a bitter one-way flight to start life again on Mars.
Mike McCready comments on the record: "Making this record was a long journey. It was emotionally dark and confusing at times, but also an exciting and experimental road map to musical redemption. Collaborating with my bandmates on Gigaton ultimately gave me greater love, awareness and knowledge of the need for human connection in these times."
Tickets for PEARL JAM's announces 2020 dates can be find here.