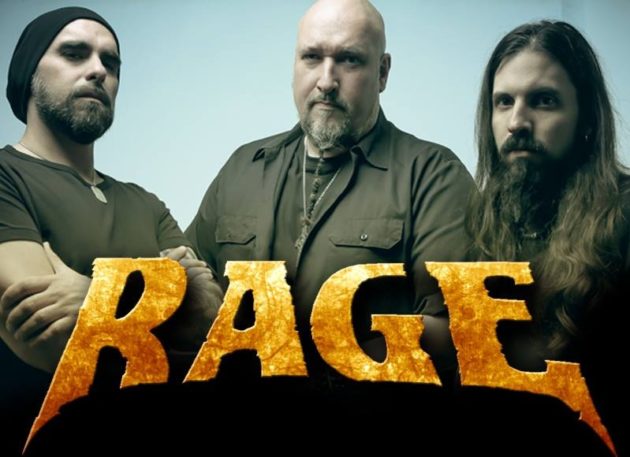 The creativity and productivity of the German heavy metal trio RAGE seems to have no limits. Only 14 months after the successful "The Devil Strikes Again" neckbreaker, RAGE deliver their new, 23rd studio album called "Seasons Of The Black", which will be released on July 28th!
The band released their fifth album trailer in which they talk about their musical direction and inspiration. You can check out the album trailer below.
If you haven't yet, check out the band's latest official track "Adoration" here.
"We had some good elements that we have added in this album: Since we three are singers, we had some very special voices and harmonies that turned out really cool, very Pink Floydish or Beatle-ish, but into a metal thing!", tells Marcos. "But still with a lot of kick ass! Don't think anything wrong, it doesn't sound like Beatles, it's really kick ass stuff!", continues Peavy.
"Seasons Of The Black" was recorded in February/March 2017 at Megafon Studios (Burscheid, Germany) and at Soundchaser Studios (Zandhoven, Belgium). Its production was handled by RAGE, whilst the renowned Dan Swanö (MARDUK, OPETH, KATATONIA) took care of mix and mastering at Unisound Studios (Grefrath, Germany).
"Seasons Of The Black" Track Listing:
CD
01. Season Of The Black
02. Serpents In Disguise
03. Blackened Karma
04. Time Will Tell
05. Septic Bite
06. Walk Among The Dead
07. All We Know Is Not
08. The Tragedy Of Man – Gaia
09. The Tragedy Of Man – Justify
10. The Tragedy Of Man – Bloodshed In Paradise
11. The Tragedy Of Man – Farewell
Bonus CD – "Avenger Revisited":
01. Adoration
02. Southcross Union
03. Assorted By Satan
04. Faster Than Hell
05. Sword Made Of Steel
06. Down To The Bone