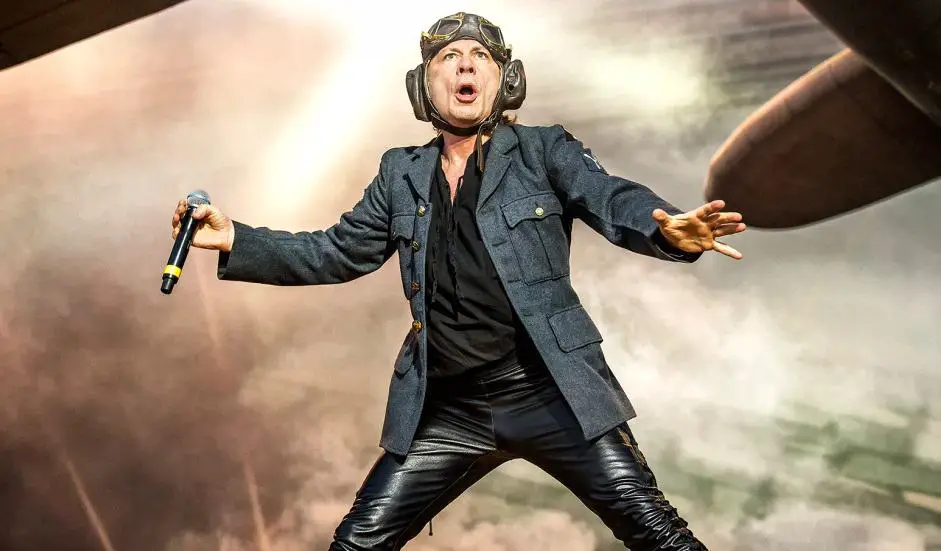 Rock And Roll Hall Of Fame's president and CEO, Greg Harris, has responded to the disapproval from heavy metal enthusiasts regarding IRON MAIDEN's continued exclusion from the Rock Hall induction.
Despite being eligible for the Rock And Roll Hall Of Fame 25 years after launching their first album or single, legendary hard rock and metal groups such as MAIDEN and MOTÖRHEAD have not yet received acknowledgement from the organization, which inducted GUNS N' ROSES during their initial year of eligibility.
For the second time this year, IRON MAIDEN was up for consideration, yet the organization's voters disregarded them once more.
In a recent conversation with Taryn Daly from Audacy, Harris was questioned regarding his thoughts on the significant criticism the Rock Hall has received for not inducting MAIDEN, to which he responded: "We love that people care — that they care if they're in or out, and that their fans care. Now the truth is anybody that's nominated, the odds are good that they're eventually gonna get in.
"In fact, I think it may be as high as 90 percent eventually go in. RAGE [AGAINST THE MACHINE, who are finally getting inducted this year], this was their sixth time, I believe — fifth time on the ballot or sixth time. And so sometimes it takes a while. But let's see where it lands. Right now, let's celebrate this year's class, and we can start to debate about next year's class once the spotlight is off of this year's class."
In 2018, MAIDEN frontman Bruce Dickinson described Rock Hall as "an utter and complete load of bollocks run by a bunch of sanctimonious bloody Americans who wouldn't know rock and roll if it hit them in the face."
MAIDEN bassist Steve Harris previously told Rolling Stone that he doesn't care that his band has yet to be inducted into the Rock And Roll Hall Of Fame despite the fact that it has been eligible since 2004.
"I don't mind that we're not in things like that. I don't think about things like that," Harris said. "It's very nice if people give you awards or accolades, but we didn't get into the business for that sort of thing. I'm certainly not going to lose sleep if we don't get any sort of award, not just that one, any award. I don't think we deserve to have this or that necessarily. With what we do, whatever comes of it is great. Whatever doesn't come of it is great, too."