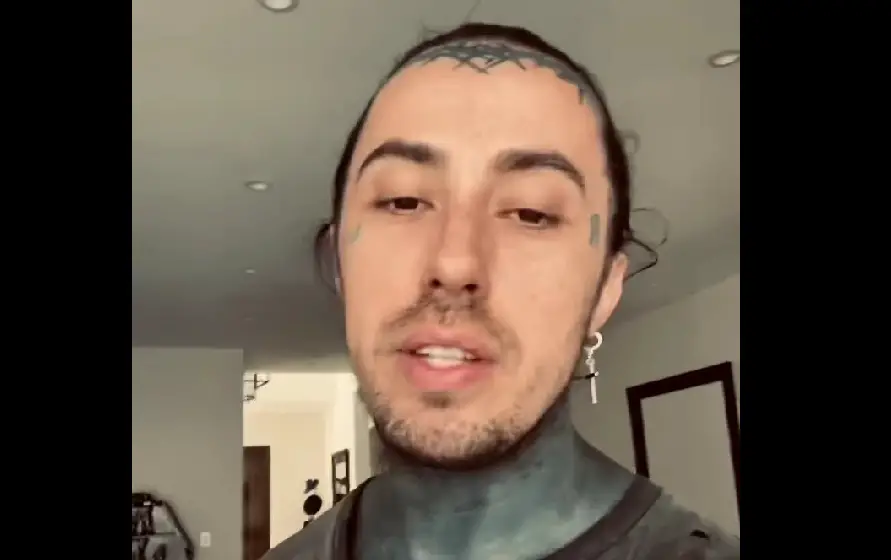 FALLING IN REVERSE initially decided to withdraw from their scheduled performance at the 2023 Earthday Birthday festival in Orlando, FL on April 22 due to vocal problems faced by Ronnie Radke. Through an Instagram story update, Radke explained that the band opted to cancel the event to safeguard his voice for the rest of the tour.
"Sorry guys, Orlando Earthday Birthday, I apologize man," Radke said. "I can't, my vocals, I gotta save it for the rest of this tour. I'm really sorry, I really love Orlando I love the fans here. You guys are unbelievably awesome and I just feel so bad, and the rest of the band, you know, we're all here right now, we're very sorry. I promise you I'll make it up to you.
"Once again, just so you know I'm not lying. There's a lot of, you know, dumb people on the internet. I'm very sorry once again we will make it up to you. See you guys soon, sorry."
FALLING IN REVERSE subsequently called off their April 23 show at Planet Band Camp, also featuring BEARTOOTH and BAD WOLVES, in St. Augustine, FL. Radke attributed his ongoing vocal problems to the chilly atmosphere in the performance spaces, noting that "there's a lot of bands that have to do this."
"Yo man, I'm sorry, I tried guys. Just want to let you guys know I can't do the show today. I need one more day of rest and the next show I'm going to be able to do for sure. It happens sometimes guys, there's a lot of bands that have to do this, so I'm sorry. I'm not sick, I don't have – it's just the cold air in one of these venues, there's no moisture. You can hear it in my voice.
"So I got to take care of my voice, and I love you guys. I know there's gonna be some mad people. You guys are gonna be super mad, I know. You brought your kids and stuff like that. There's nothing I can do about it. I gotta take care of my voice. I love you guys, I promise you I'll come back very soon, promise. Bye"