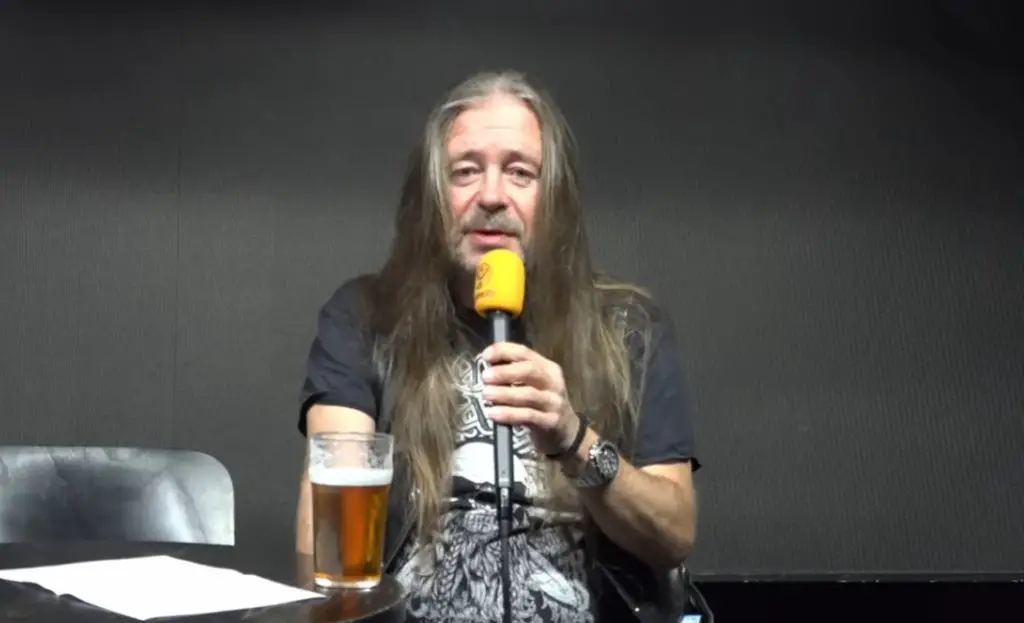 In a new interview with Finland's Chaoszine, ex-CHILDREN OF BODOM guitarist Roope Latvala says that his former bandmates "were already dead" to him by the time Alexi Laiho passed away last December.
Lootvava was a member of CHILDREN OF BODOM from 2003 until 2015 when he was fired just as the band was preparing to enter the studio to begin recording its ninth album, I Worship Chaos.
"I was betrayed and kicked out," he now says. "[I] never spoke a goddamn word [to any of them after that]. And if I tried to, they totally shut me down [and told me], 'You can talk to our lawyer.' So that's about that. So those guys, to me, they were already dead."
When he was asked if he was sad that he wasn't able to repair his relationship with the CHILDREN OF BODOM frontman before Alexi Laiho's death, Roope said: "Yeah, there was some stuff to settle. I still wanna remember and I still have dreams about those times when he used to be the best buddy of mine."
When speaking about how he came to be fired from CHILDREN OF BODOM just prior to the studio sessions for I Worship Chaos, Roope said: "I was already pretty much ready to go and start recording. So I knew every f*cking thing. Except they kind of shut me out before; they didn't let me in the f*cking rehearsals. So what Alexi was talking that I was never there, and that's bullsh*t. They didn't me let me. Because I had a couple of days that I didn't — maybe I was sick [or had a] hangover or whatever."
When asked if he thinks part of the reason the other members of CHILDREN OF BODOM shut him out was because he was drinking heavily at that time and they wanted to provide a supportive environment for Alexi to help keep him on track, Roope responded: "All drinkers, when they play sober, they start this f*cking hypocrisy, like moral Jesus stuff. And then when those Americans came around [referring to CHILDREN OF BODOM's management] and started taking over, Alexi started to… F*cking dudes that didn't know anything about shit.
"[Prior to that] we had German management, which [had] been [there] since the start. So we had a very relationship. And our crew and everything, we were all working like clockwork. First he fired a couple of crew guys — his closest friends again. And then our long-term relationship with Continental Concerts — that's a German firm. They were really cool. So he had to fire them because he started fancying those Americans. Everything that's American [was] cool; everything else is bullshit."
You can watch full interview below.